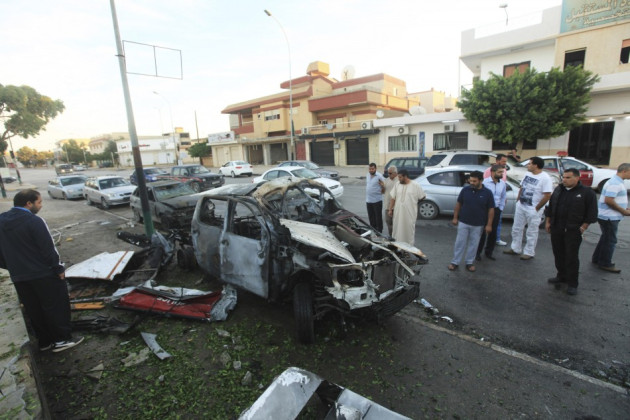 A suicide car bomb has killed at least 50 pro-regime soldiers and fighters in the central Syrian province of Hama.
The Syrian Observatory for Human Rights said the attack took place near a military post and that those killed were loyal to president Bashar al-Assad.
Rami Abdelrahman, head of the observatory, told Reuters: "A fighter from the (al-Qaeda inspired) Nusra Front blew himself up ... in the Hama countryside. At least 50 were killed."
This suicide attack comes during fierce fighting between rebels and government troops fought in Damascus, in what some have described as the most intense fighting in the city in almost three months.
An opposition figure said fighting broke out between the rebel groups over control of a border crossing with Turkey.
Abdul Rahman said the fighting in Damascus was concentrated in the southern neighbourhood of Tadamon and the outskirts of refugee camp Yarmouk.
Abu Qais al-Shami, a Damascus-based activist, said: "Tadamon is being struck with shells, rockets and heavy machine-gun fire. People are fleeing the area toward safer areas inside the Yarmouk camp.
"The fighting started on Sunday night and has continued through to today," he said.
According to the Observatory, eight people were killed in Yarmouk on Sunday after mortar rounds landed in the camp.