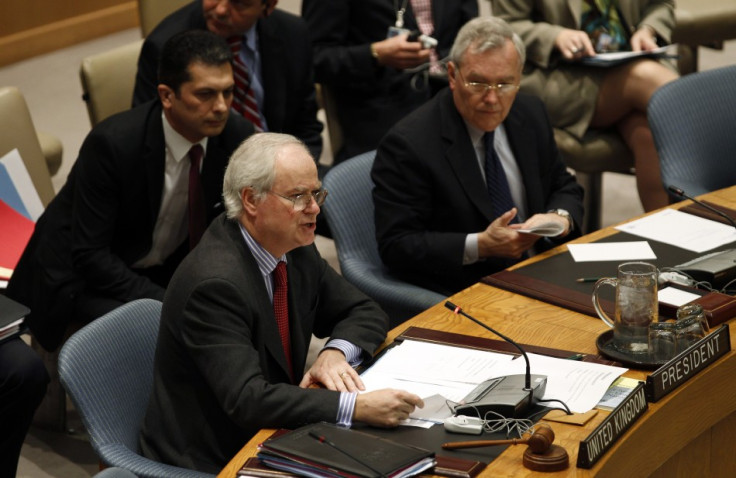 In an unprecedented show of global unity on Syria, the UN Security Council on Wednesday agreed to implement the proposals by Kofi Annan, joint UN-Arab League envoy, to end the bloodshed in Syria.
Russia and China joined the other members of the Security Council to endorse a non-binding statement which includes Annan's six-point proposals to contain the year-long bloodshed in Syria.
Russia and China had earlier vetoed two UN draft resolutions on the Syrian situation.
The proposals include a cease-fire initiated by the Syrian government, a two-hour halt to the fighting on a daily basis to allow humanitarian aid and the beginning of political talks to address the legitimate concerns of the Syrian people.
Though the statement falls short of any ultimatums to the Bashar al-Assad regime, it is seen as a rare coming together of the world powers in condemning the violence in the Arab nation.
"The council statement sends precisely the strong and united message to the Syrian government and all other actors in Syria that they need to respond, and respond quickly and immediately, to the six-point plan," AP quoted Britain's UN Ambassador Mark Lyall Grant, who is the current council president as saying.
The Security Council would be considering further steps in line with the recommendations of Annan.
UN Secretary General Ban Ki-moon, speaking to reporters in Jakarta, called for an immediate cease-fire in the year-long crisis in Syria to provide humanitarian aid to the civilians.