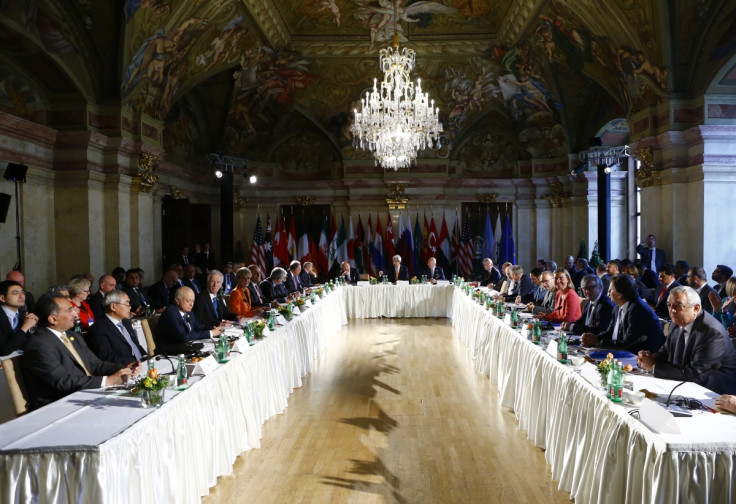 The US, UK, Russia and some countries from the Middle East have agreed to airdrop urgent humanitarian aid to Syria. The agreement was reached at the International Syria Support Group meeting in Vienna on Tuesday, chaired by US Secretary of State John Kerry and Russian Foreign Minister Sergei Lavrov.
The meeting, however, failed to set a date to restart the peace talks that came to a halt since the Syrian opposition delegation quit in April in Geneva.
The group issued a joint statement that said "If the commitments of the parties to the cessation are not implemented in good faith, the consequences could include the return of full-scale war."
It said it would use the option of airdropping necessities if ground access is denied. Last week, UN and Red Cross convoys were blocked by the government from reaching Darayya, near Damascus.
Speaking about the decision to airdrop humanitarian aid, UK Foreign Secretary Philip Hammond said, "This is a very important step forward, not only because it will save countless thousands of lives on the ground, but also potentially because it will save the political process," The Guardian reported.
Stefan De Mastura, UN envoy, indicated that the peace process will continue to move forward but did not reveal a date.
"We want to keep the momentum. The exact date, I am not at the moment revealing it because it will depend also on other facts," while noting that Ramadan, the Muslim fasting month is fast approaching.
The High Negotiations Committee, the main opposition to the Syrian government, however, said they were not interested in a peace process until a full cessation of hostilities takes place and access to humanitarian aid is given.
HNC's chief negotiator Assad Al-Zoubi was quoted by Reuters as saying, "I don't think there will be results, and if there are any results they will not be sufficient for the Syrian people."
HNC member Bassama Kodmani said that the group must do more. "We cannot be bombed while we're talking about a peaceful arrangement and a peaceful transition. Peace talks cannot take place while one front is burning and another is quiet."
Salem al-Meslet, spokesperson for HNC, said, "The Vienna Communiqué listed towns where our fellow Syrians are starving under siege and crying out for humanitarian access. Assad is not only blockading those towns, but also blocking the path to a political solution, which is the only way to end the suffering."