Syrian Forces Accused of Atrocities near Lebanese Border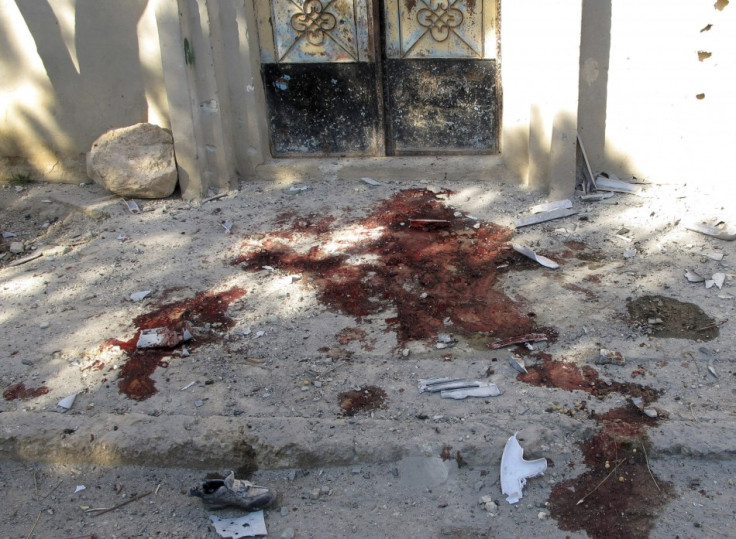 Syrian forces are expanding their assault on the province of Homs and new atrocities have been reported near the Lebanese border.
Human Rights Watch (HRW) said Syrian security forces were committing serious abuses in Al-Qusayr, a city of approximately 40,000 in Homs province, located near the Lebanese border.
Eighteen witnesses, including an international journalist, have described the shelling of residential neighbourhoods by the security forces, sniper attacks on civilians, home raids and protesters being attacked.
The rights group said witnesses' accounts suggest the military is using the same tactics it previously used on Idlib and Homs, two cities that were besieged by the government forces.
HRW fears Syrian security forces are now using these methods as part of a "coordinated policy of abuse" and has called on Russia to stop selling weapons to Syria.
"Following their bloody siege of Homs, the Assad forces are applying their same brutal methods in Qusayr," said Sarah Leah Whitson, Middle East director of Human Rights Watch. "Having seen the devastation inflicted on Homs, the Russian government should stop arms sales to the Syrian government or risk becoming further implicated in human rights violations."
In late February, fighters who joined the armed opposition group the Free Syrian Army (FSA) became embroiled in a standoff with Syrian forces after they launched a ground assault on the Bab Amr distict in the city of Homs.
By 1 March, FSA fighters were forced to make a strategic withdraw from the district and, according to HRW, many took refuge in Qusayr. The Syrian army appears to have traced them and moved the fight to Qusayr.
"Since at least the end of February, witnesses, many of whom were injured in the attacks, said the army has been launching dozens of 81mm and 121mm shells into the town on a daily basis," HRW said.
Unarmed civilians, including women and children, are also being targeted.
A man who lives in a southern neighbourhood of Qusayr described an attack on 18 March in which two people were killed, including a child, while his two daughters were left wounded.
"My daughters - one is four, one is three - were playing in the street outside the house with the neighbour's boy. My friend was also visiting. He was sitting outside with us. I went into the house to put a pot on for coffee when I heard the sound of a mortar passing and then an explosion. A mortar landed in the street where they were playing.
"My friend, who was in the street with them, died instantly. He was 28. I found him three meters away from where he was sitting when I went into the house. A piece of shrapnel hit his head and decapitated him."
His neighbour's seven-year-old son was also killed in the shelling and his daughters were wounded. He shouted for help and then put them in a taxi and took them to a field hospital, where a lot of wounded residents had gone for treatment. His three-year-old daughter's arm was put in a cast and he was told that the nerves in his four-year-old daughter's arm had been severed.
"For the past three months, every day I hear more than 50 missiles launched," he added.
© Copyright IBTimes 2023. All rights reserved.