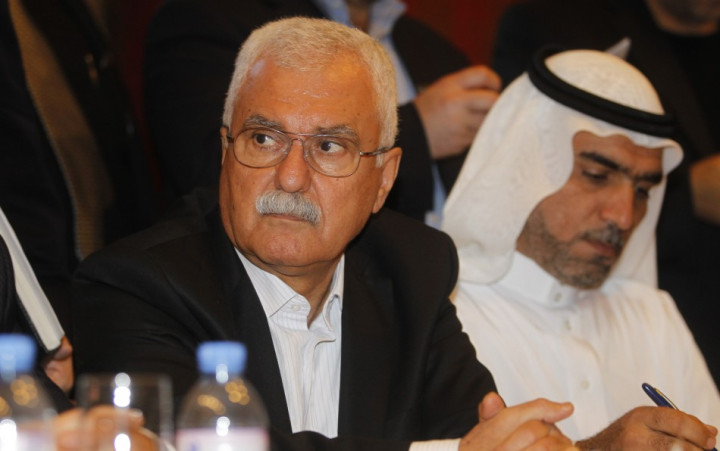 The Syrian National Council (SNC) has elected George Sabra, a Christian and a former communist, as its leader at the end of a five-day conference in the Qatari capital Doha.
By electing a Christian as the head of the organisation, SNC has proved that it is not sectarian, said Sabra after his election.
"The choice of a Christian as leader proves that there is truth when the Syrian people shout that they are one, one, one. It shows that we are not sectarian," said Sabra. He also made an appeal to the international community to provide more weapons to overthrow President Bashar al-Assad.
He said more arms are needed to "stop the bloodbath and help the Syrian people chase out this bloody regime by providing us with weapons".
Sabra, a staunch opponent of Assad and his father and former president Hafez al-Assad, was imprisoned several times by the Syrian regime. He is presently living in exile in Turkey.
Though the major focus of the conference was on ways to form a wider credible anti-Assad bloc dubbed as Syrian National Initiative, the participants were not able to reach an agreement over the terms of such a grouping. The SNC has requested 24 hours more to reach an agreement which the US and some Middle East nations were demanding.
The conference was attended by Syrian opposition groups, including dissident members from the opposition as well as Assad's Alawite Sect, religious and secular groupings and Kurdish figures.
More Syrians Flee
Meanwhile, as many as 11,000 Syrians have fled the violence-torn country in the past 24 hours, according to UN estimates. The agency has warned that over four million people may be in need of humanitarian relief by the start of 2013 as there is no end in sight to the 20-month-old fighting.
"We're projecting that the numbers of refugees will rise by the early New Year to over 700,000, on the current trends. We are predicting that the numbers in need will exceed four million, up from 2.5 million," said John Ging, Director of Operations of the UN Office for the Coordination of Humanitarian Affairs (OCHA), at the end of the Syria Humanitarian Forum in Geneva.
UN officials requested more funding for the humanitarian operations as winter is approaching.
"I'm afraid winter is not going to wait for us. Winter is not going to wait for the funds to be raised," said the Regional Refugee Coordinator from the Office of the UN High Commissioner for Refugees (UNHCR), Panos Moumtzis.