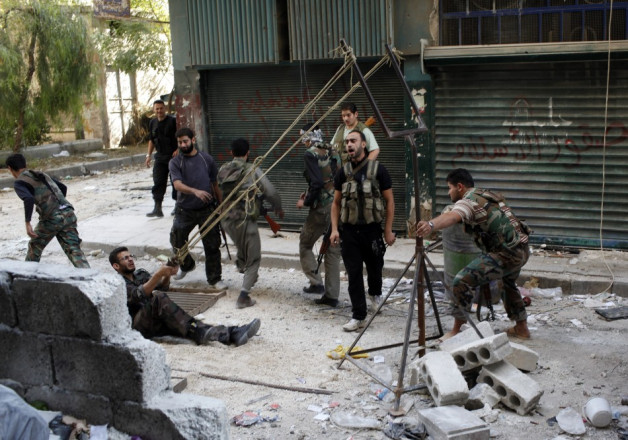 Syrian opposition groups are due to meet in Doha, the capital of Qatar, to discuss ways to forge a more united front against President Bashar al-Assad and to help end the 20-month conflict.
Hundreds of Syrian opposition groups, including dissident members from the opposition as well as Assad's Alawite Sect, religious and secular groupings and Kurdish figures are expected to participate in the five-day conference.
The meeting may replace the Syrian National Council (SNC), the main opposition group in exile, which has been criticised for not being supported by the majority of Syrian rebel groups as well as for being out of touch with the groups fighting Assad's forces inside Syria.
The major focus of the Doha meeting will be on ways towards formation of a new government in exile against the Assad regime, dubbed as the Syrian National Initiative.
Riad Seif, a respected dissident and the apparent choice of the US as the head of an alternative government, is also attending the conference.
"An alternative to the regime is dearly needed. We are talking about a temporary period that begins with forming a political leadership until a national assembly that represents all Syrians meets in Damascus, once Assad falls," Seif told Reuters.
The conference would take place in the Qatari capital, a day after the rebels in the north of the country launched an attack to capture the strategically important military base Taftanaz which is a crucial supply line for government forces to northern Syria.
Though Syrian authorities claimed they have thwarted the attempt to capture the airbase, videos posted on the internet show the airbase coming under mortar and rocket attacks. According to reports, the rebels have already taken control of Saraqb, a crucial northern town near Idlib.
Unconfirmed video footage shows some rebel groups beating and shooting dead members of the government forces they captured in Saraqb. The UN has condemned the apparent act of rebels as amounting to war crimes, if confirmed.
Meanwhile, there were reports of three Syrian tanks entering the demilitarised zone (DMZ) in the Golan Heights on the Israel-Syrian border prompting Tel Aviv to raise its alert level in the region.
Golan Heights was captured by Israel from Syria in the 1967 Mideast War and the plateau was declared a DMZ after Syria tried to retake the area in 1973.