Syria's Brutal War Causing 'Political Earthquakes' in Lebanon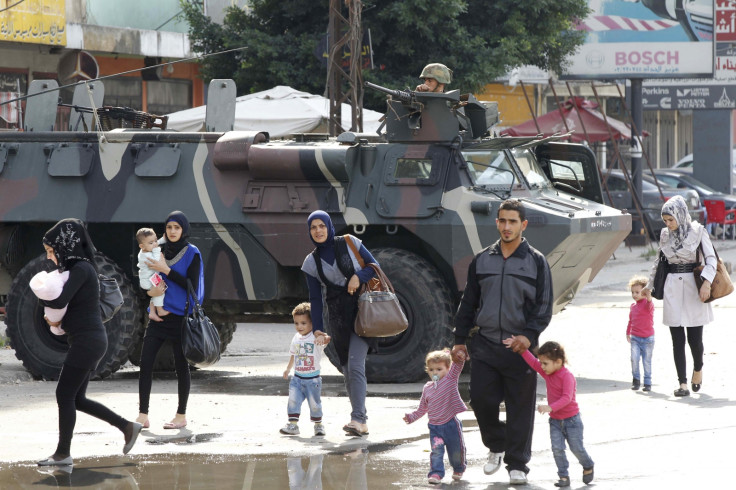 Syria's civil war has already had a devastating impact on its neighbours. More than three million people have fled the fighting, with around a third of them registering as refugees in neighbouring Lebanon.
The coastal strip is similar in size to Wales and the vast influx now represents more than 25% of the Lebanese population. What's more, Lebanon is one of the only countries to maintain a totally open border with Syria, more or less allowing refugees to come and go as they please.
The depth of Lebanon's hospitality is admirable, especially when ones consider the pitifully small number of refugees repatriated to the Western countries whose inaction has elongated the Syrian conflict.
Yet the tiny Mediterranean country is being stretched, and its delicate make-up is beginning to fragment.
Its economy, already fragile, has been forecast to grow by no more than 2.5% in 2015 at best, according to the Lebanese Economy Minister Alain Hakim. The war next door has directly impacted Lebanon's internal political tensions; bombings, armed street battles and kidnappings have become increasingly common across the country, especially in the northern city of Tripoli.
The instability has also been reflected in the inability of Lebanon's politicians to select a president, while November's elections are widely expected to be postponed until 2017. Amid the chaos, economic growth will undoubtedly suffer.
"Today, [in] the absence of a president and the absence of parliamentary elections and the absence of political continuity, we cannot predict more than 2 or 2.5% in 2015 if we continue like this," Hakim told Reuters.
"And this is if the Lebanese economy is resilient in confronting the political and security earthquakes that are happening around us."
With no resolution to the brutal fighting in Syria in sight, Hakim's estimate of 2.5% growth seems optimistic. The International Monetary Fund has already forecast that Lebanon's gross domestic product will expand by 2% in 2014, up from a meagre 1.5% in 2013.
Hakim said that without a solution to the Syrian war, Lebanon could soon find itself in deeper trouble. The vast wave of Syrian refugees into the country has left jobs scarce and led to an increase in crime, he added.
"If we continue in this fashion, I think the Lebanese economy will also start to collapse, little by little. Even if it is resilient, with time, especially in terms of commerce, the crisis will grow much worse than it is today," he said.
"Today the Lebanese state needs $2.5bn to start finding solutions to the Syrian refugee presence in Lebanon...to treat the effects of the Syrian refugees on Lebanon."
He said Lebanon would try to expand Lebanese export markets to countries with a large presence of Lebanese migrants, including Latin America and parts of Europe.
© Copyright IBTimes 2023. All rights reserved.