Eastern Aleppo on the verge of becoming 'one giant graveyard', warns UN humanitarian chief
The UN Security Council held an emergency meeting amid fresh air strikes by government forces.
Eastern Aleppo in Syria is on the verge of becoming "one giant graveyard", the United Nations humanitarian chief warned, urging warring parties and those with influence over them to put an end to the killings and human suffering. The ongoing fierce war between pro-government forces and rebel groups has displaced thousands of people, including children, leading to a grave humanitarian crisis in the region.
As fresh reports of deadly air strikes by Syrian President Bashar al-Assad's forces emerged on Wednesday (30 November), the UN Security Council held an emergency session with representatives of the Assad regime and its ally Russia.
Addressing the meeting, Stephen O'Brien said that since Saturday, close to 25,000 people have been displaced from their homes in eastern Aleppo, of which more than half are children. He also highlighted the plight of several children who became victims of government bombings.
"For the sake of humanity, we call on, we plead, with the parties, and those with influence, to do everything in their power to protect civilians and enable access to the besieged part of eastern Aleppo before it becomes one giant graveyard," O'Brien reportedly said at the meeting.
"There are no limits or red lines left to cross. The rules of war — sacrosanct notions borne out of generations of costly and painful lessons and set more than 150 year ago in the First Geneva Convention — have been systematically disregarded in Syria," The Independent quoted him as saying.
The publication reported that Assad's forces and his allies from Iran, Russia and Hezbollah have seized control of around 40% of rebel-held territory leading to the displacement of an estimated 50,000 civilians, who reportedly fled the conflict-hit zone.
However, many of these civilians who sought shelter from the Assad regime's forces have been put under arbitrary arrest on suspicion of links with the rebel group. Hundreds of men who fled east Aleppo were reported to have disappeared, the publication added.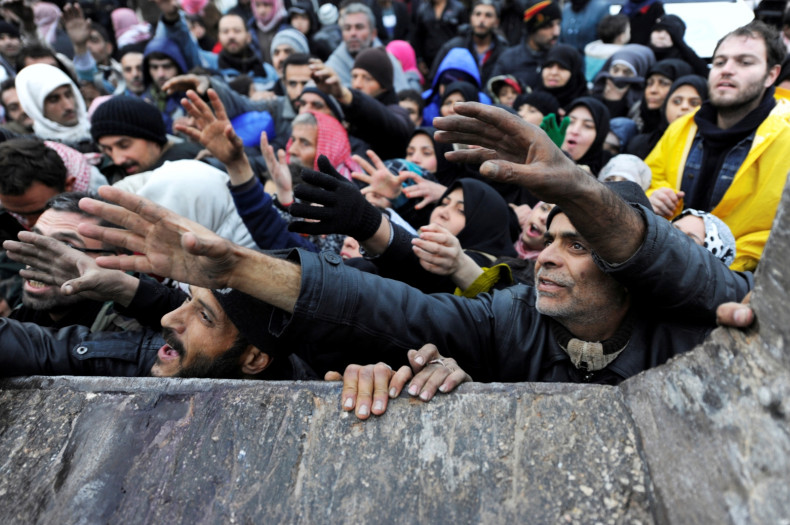 Meanwhile, the Russian ambassador to the UN, Vitaly Churkin, rejected calls for an end to the ongoing offensive. Russia is providing air support to the Assad regime to regain power over rebel-controlled areas. The UN had previously asked Russia to persuade the Assad government to stop the brutal fighting that was causing serious harm to civilians.
Churkin told the emergency session that Russia shared concerns about the fate of the civilian population, but their plight would not be eased by ceasing "counter-terrorist operations" against "bandits" that the UK and France had "coddled and fuelled", The Guardian reported. He added that UN resolutions calling for an end to the fight were "a pointless tactic".
The French envoy, François Delattre, termed the eastern Aleppo bloodshed as not just a humanitarian calamity but also a strategic mistake. "What is happening in Aleppo will only fuel chaos and terrorism. Not only is it not a way in our view to combat terrorism, but it is a mechanic way, automatic way, to fuel radicalisation and terrorism," Delattre said.
British envoy Matthew Rycroft highlighted the predicament of the 100,000 people estimated to be living under siege in the region and said: "Russia has vetoed time and again to prevent the security council from finding the unity necessary to end this war. And so I ask again Mr President, what will it take?
"Without a change in policy, without a change of heart, that's exactly what this is – the slow, painful, bitter execution of a million Syrians, cut off from aid convoys, cut off from the world," he added.
Unicef's regional director, Geert Cappelaere, said: "I would like us all to pause for a moment and imagine life through the eyes of a child trapped in that tragic situation. As a boy or girl in Aleppo today, where do you find comfort and hope, amidst the bombs?"