Syrian army keen to retake Aleppo before Trump assumes office, says pro-Damascus official
Trump had earlier said he would stop supporting rebels who were provided military aid by the Obama administration.
The Syrian army and its allies want to oust rebels from Aleppo and recapture the entire city before US President-elect Donald Trump takes office on 20 January 2017, a senior official from the military alliance supporting Damascus said.
The official, who spoke on condition of anonymity, explained, "The Russians want to complete the operation [to recapture Aleppo] before Trump takes power." He elaborated that the outgoing Obama administration was paying very little attention to the developments in Syria and Assad and his allies were "trying to exploit the current circumstances, unfortunately, and the Western states can't do anything".
The next phase to advance into Aleppo would be difficult as pro-Assad forces plan to take control of more densely populated areas, the official claimed.
Trump had previously suggested that he would stop supporting Syrian rebels who have received military aid from United States, Turkey, Saudi Arabia and Qatar in the past. He also indicated that he would support Moscow and Damascus against Islamic State (Isis) in Syria.
Under the Obama administration, the US was providing military support and aid to some rebel groups.
Over the last few days, rebel forces have lost more than one-third of the area they controlled in eastern Aleppo as regime forces continued their advance in the region. On Tuesday (29 November), rebel fighters put up a strong resistance to stop forces loyal to Assad from advancing into rebel-held areas, an opposition official said. He added that it was one of the gravest moments of the war for the rebels.
If Syrian forces manage to recapture Aleppo, it would be considered one of the biggest victories for them. Syrian government forces backed by Iran, Lebanon and Iraq commenced their onslaught to enter rebel-held areas from the northeast early last week. Pro-Assad officials said that rebel lines had collapsed faster than they thought it would.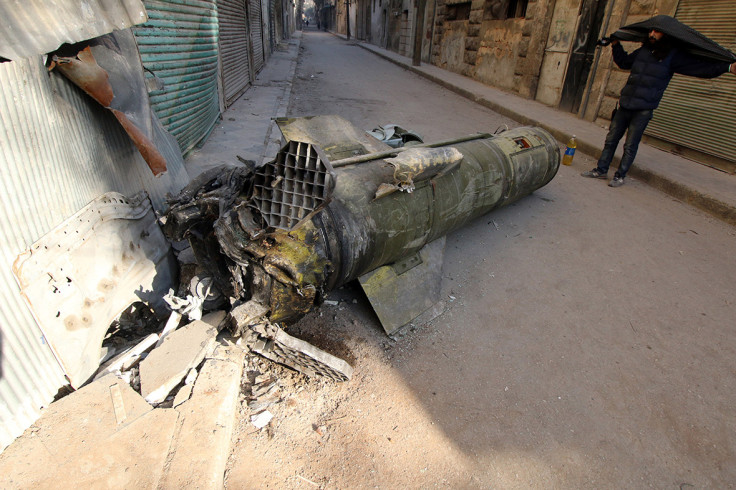 © Copyright IBTimes 2023. All rights reserved.