The relentless bombing of the besieged eastern part of Aleppo killed another 10 civilians, while up to 16,000 people have been displaced by the advance of pro-Bashar al-Assad's government forces, according to official figures.
The UN under-secretary-general for humanitarian affairs and emergency relief coordinator Stephen O'Brien described the situation in Aleppo as "deeply alarming and chilling" and he said he was "extremely concerned" with the targeting of civilians and civilian infrastructure, not only in Aleppo, but also in the other besieged areas across the country, mostly in the outskirts of Damascus, surrounded by government forces.
"Intensified ground fighting and indiscriminate aerial bombardment over the past few days in eastern Aleppo city has reportedly killed and injured scores of civilians. There are no functioning hospitals left, and official food stocks are practically finished in eastern Aleppo," he said at an official briefing, in which he also condemned the situation in the government-held Western Aleppo, which is suffering a brutal offensive from opposition groups who are killing scores of civilians.
The UN official called on all parties involved in the conflict to "restore basic humanity in Syria", allowing humanitarian organisations safe and unimpeded access to bring food and medical supplies in besieged areas, and to treat civilians in accordance with international humanitarian law and human rights law.
World Vision, one of the humanitarian organisations ready to bring supplies to Aleppo, warned that around 100,000 children in the city need urgent help. Chris Latif, the NGO's response manager for Northern Syria, said: "No matter who's holding eastern Aleppo, no matter who's fighting to take it, this intractable violence spells utter devastation for children and families who are hunkered down in what's left of their houses, or running for their lives to get out."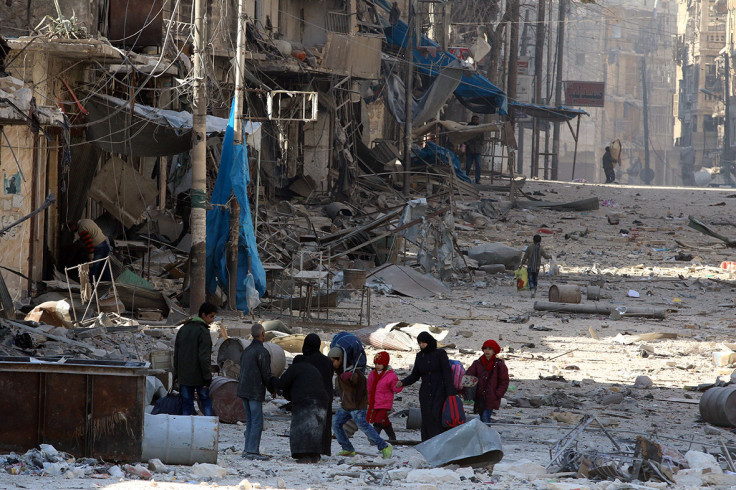 Bana, the seven-year-old child who just last week was rejoicing at receiving ebooks of the Harry Potter series from JK Rowling's publisher, tweeted on 29 November an image of what is left of her house after it was destroyed by an airstrike.
According to O'Brien, only a political solution can bring some hope to the long-suffering Syrian people. "Only a political solution will deliver civilians from this barbaric violence and this medieval practice of besiegement," he said.
A permanent member of the Security Council, France called for an urgent meeting to discuss the conflict. "More than ever, there is an urgent need for a cessation of hostilities and unhindered access to humanitarian assistance", Foreign Minister Jean-Marc Ayrault said in a statement on 29 November.
But even UN officials who follow the Syrian war closely doubt whether the Security Council will be able to make a meaningful contribution towards ending the five-year long conflict. Jan Egeland, who chairs the UN task force on humanitarian access in Syria, said: "UN Security Council [was] created to protect civilians. it has utterly failed".