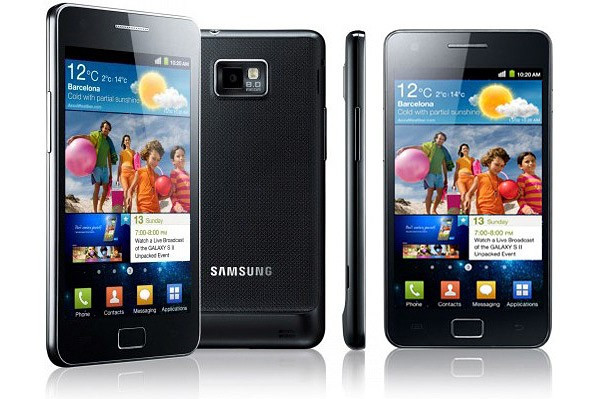 Samsung claimed a surprise victory over Apple Monday night when the Galaxy S2 was voted smartphone of 2011 at the T3 awards, beating out the iPhone 4.
T3, the biggest awards show of its kind and first run in 2007, voted in favour of the Samsung thanks to its Android operating system, Super AMOLED screen and 8-megapixel camera.
T3 editor Luke Peters, said: "It is a gorgeous-looking phone with slick operation, a great social hub and the best camera on any smartphone to date."
Launched in May, the Galaxy S2 is almost a year newer than the soon-to-be updated iPhone 4, so it's no great surprise that the technology and features of the iPhone 4 would be beaten soon.
The iPhone 4S is currently available for preorder, and goes on sale Friday. Apple hopes the 4S will bring the iPhone into 2011 and beyond, with a Galaxy S 2-rivaling 8mp camera, faster processor and boasting the innovative new Siri voice recognition software.
Samsung was due to announce its new smartphone Monday, tipped to be called the Nexus Prime, but the announcement has been delayed out of respect for Apple co-founder Steve Jobs, who died last week.
Despite losing out in the smartphone sector, the T3 Awards was a good night for Apple, which scooped computer of the year and the T3 design award with the MacBook Air 11 inch, while the iPad 2 was awarded with tablet of the year with little competition.
Online retailer Amazon claimed two awards; with its Kindle ebook reader winning commuter gadget of the year and the Amazon Web site earning retailer of the year.
It was also a good night for social networks, with Twitter being awarded with top digital media service and Mark Zuckerberg of Facebook claiming the award for gadget personality of the year.
An award for outstanding contribution to technology was given to wildlife presenter David Attenborough for his 60-year career, which included working in the world's first black-and-white TV studios, then moving onto colour, HD and now even 3D broadcasting.
Attenborough, 85, said: "I've been at this game rather a long time, so this award from T3 is a culmination. It means a lot to me."
Google walked away with technology brand of the year, in a year that has seen the continued growth of its Android mobile operating system, and the introduction of new social network Google+.
The final award of the night, gadget of the year, went to Xbox Kinect, the motion-controlled gaming accessory of the Xbox 360, which lets users play games by moving around and does not require a hand-held controller; Kinect also won gaming gadget of the year.
"The Kinect is not only an amazing gadget for today, it's a mouth-watering technological prospect for tomorrow too," said Peters, an awards judge.