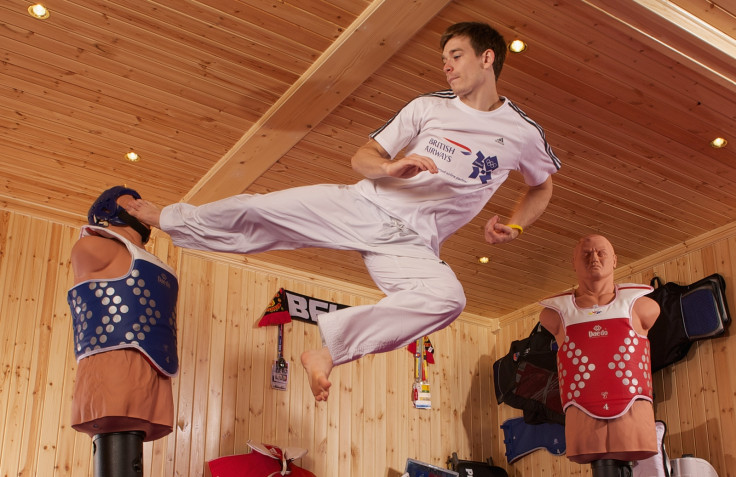 British-born athlete Aaron Cook has been cleared to compete for Moldova in taekwondo after successfully switching international allegiances.
Cook, who represented Great Britain at the 2008 Olympics in Beijing, was ranked number one in the world in his sport ahead of London 2012 but was overlooked for the Games in his home country.
That snub, one the 24-year-old believes was a punishment for his decision to leave the GB Taekwondo set-up in 2011, saw him vow to never represent Britain again and turn to Moldova.
Backed by the country's taekwondo president and billionaire, Igor Iuzefovici, Cook has successfully sealed his new citizenship after the British Olympic Association reluctantly ratified his request to switch nations.
The route Cook's switch has taken him may be rather unusual, but the idea of a sportsman or sportswoman trading in their passport is nothing new. IBTimes UK looks at some of the most notable examples.
Eoin Morgan
Dublin-born Morgan represented Ireland in the one-day format for the first time in August 2006 in cricket's European Championships. His progress was rapid, becoming the first Irish cricketer to score a first class double century when he struck an unbeaten 209 against United Arab Emirates in 2007 and was named in the 15-man squad for the 2007 Cricket World Cup in the West Indies.
All in all, Morgan represented the Boys in Green 23 times before opting for England due to Ireland's lack of participation in Test cricket. It is a decision he has always stressed to have been a career goal of his since the age of 13.
Morgan was made England's ODI captain in December.
Alfredo di Stefano
One of the most celebrated footballers of all time, Alfredo di Stefano may have never made an appearance at a World Cup but it was not through lack of trying. The Real Madrid legend, who died in July 2014, had already made a string of appearances for Argentina in South American championships but missed his first opportunity to appear at 1950 World Cup after his country of birth withdrew.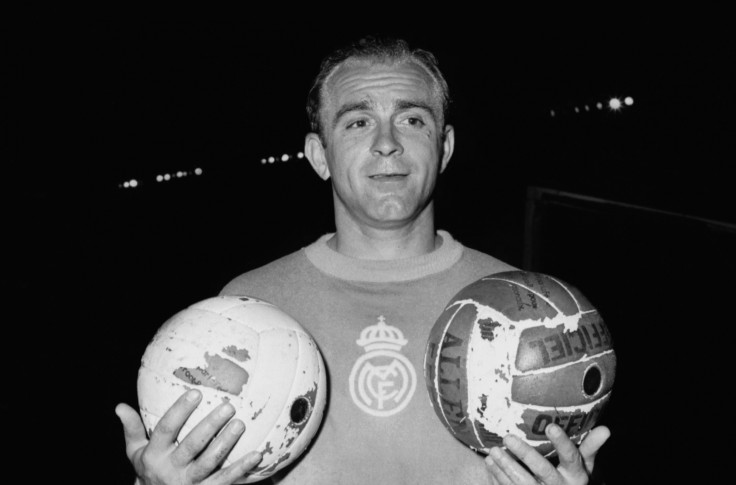 A transfer to the cash-rich and aptly named Millonarios opened the door for him to represent Colombia but the Blond Arrow was banned from the competition in its next instalment in 1954.
After acquiring a Spanish citizenship in 1956, the opportunity for international success surely beckoned but Spain's failure to qualify for the tournament in 1958 and injury in 1962 robbed one of the game's greats of the chance to grace the biggest stage.
Rules now state footballers cannot switch their nationality after representing another in a competitive international.
Diego Costa
In the year before the 2014 World Cup, the subject of where Diego Costa's international loyalties would lie proved a particularly thorny issue. Born in the Brazilian city of Lagorto, seleção manager Luiz Felipe Scolari called the striker up for international friendlies with Italy and Russia in March 2013. Costa made appearances off the bench in both games.
A sublime start to the 2013-14 season for Atletico Madrid prompted Spain to officially request Fifa permission to call Costa up for the La Roja squad, after he was granted Spanish nationality in July of that year.
A month later, Costa settled on his adopted country, prompting Brazil boss Scolari to say: "A Brazilian player who refuses to wear the shirt of the Brazilian national team and compete in a World Cup in your country is automatically withdrawn. He is turning his back on a dream of millions, to represent our national team, the five-time champions in a World Cup in Brazil."
Brazil fans watched on in glee in the summer of 2014 as Costa and Spain hopelessly floundered in their attempts to defend their World Cup crown. But that joy was curbed upon the sight of hapless pair Fred and Jo leading their attack.
Lennox Lewis
Stratford-born Lewis moved to Canada at the age of 12 and it was there where his amateur career began to flourish. At the tender age of 18, he represented Canada at the 1984 Olympics in Los Angeles where he reached the quarter-final stage. He was back four years later under the same flag in Seoul where he defeated another future world champion in Riddick Bowe to clinch the gold medal.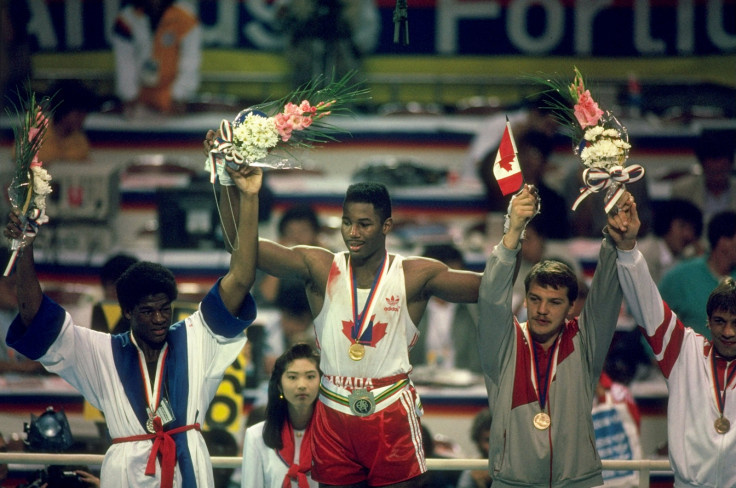 Upon turning professional in 1989, Lewis returned to the UK, insisting he always felt British and would see out an astonishing career fighting under the Union Flag. In a Q&A session with the BBC in 1999, the future undisputed heavyweight champion of the world joked playground taunts over his cockney accent in Canada helped him decide on boxing as a career path. Not a bad shout, in the end.
Tiffany Porter
Michigan-born Porter won silver for the United States in the NACAC Championships but by 2010, she opted to switch to Great Britain.
Having been named captain of the British team ahead of the 2012 World Indoor Championships, she was embroiled in the old "Plastic Brit" row, after being urged to recite the words to God Save The Queen by a member of the press – prompting a furious reaction from then-head coach Charles van Commenee and Mo Farah.
Porter, of dual nationality due to her London-born mother and Nigerian father, had been accused by critics of switching her allegiance to boost her chances of gaining Olympic selection.