Stormy weather created by Typhoon Matmo was the most probable cause of a plane crash on a Taiwanese island that killed 48 people.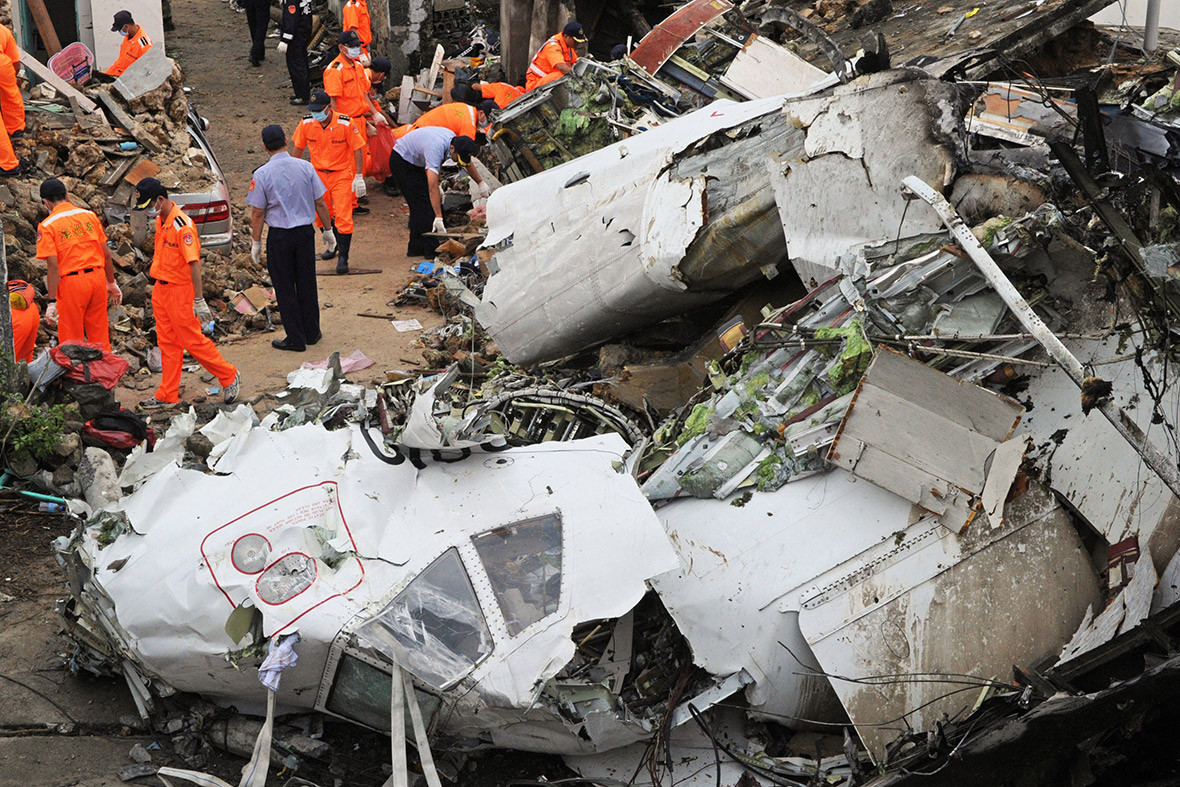 The ATR-72 turboprop passenger plane operated by Taiwan's TransAsia Airways was carrying 58 passengers and crew when it crashed while landing on the Penghu island chain in the Taiwan Strait between Taiwan and China.
The victims included 46 Taiwanese and two French medical students. The airline said one of the injured 10 survivors had gone home and five local residents who were hurt on the ground were treated and released. The crash damaged eight houses.
In the village of Xixi, where the plane came down, disaster crews are picking through the remains of the aircraft cabin, demolished houses and a smashed car.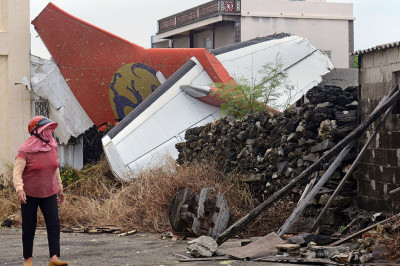 The plane's captain had 22 years of flying experience and the co-pilot had more than two years, according to the Central News Agency.
The crash came hours after Matmo passed over Taiwan. About 200 airline flights had been cancelled earlier in the day due to rain and high winds.
Penghu, a scenic chain of 64 islets, is a popular tourist site about 150 kilometres southwest of the Taiwanese capital, Taipei.