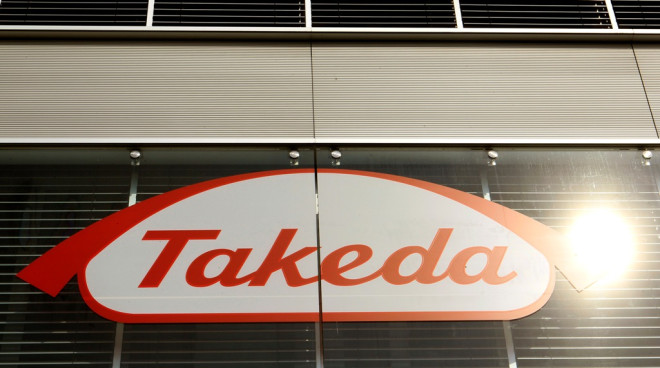 Japan's largest pharma company Takeda Pharmaceutical's shares tanked 9.41% in Tokyo trade, after a US court ordered the firm to pay $6bn in damages over claims that it buried the cancer risk of its Actos diabetes drug.
The court in Lafayette, Louisiana, also ordered Takeda's co-defendant, US drugmaker Eli Lilly, to cough up $3bn (£1.8bn, €2.2bn) in punitive damages.
The same court ordered the payment of $1.5m to Actos user Terrence Allen, who blamed the drug for his cancer.
Takeda said in a statement that it would challenge the verdict "vigorously", through "post-trial motions and an appeal."
Takeda's shares finished 5.16% lower at 4,572 yen on 8 April, after logging their biggest single-day drop in five years.
Investors were factoring in about 40% to 50% of the payment on 8 April and that is an overreaction, Atsushi Seki, a Tokyo-based equities analyst at Barclays, told Bloomberg.
The plaintiffs' lawyer Mark Lanier told Reuters that it was not guaranteed that the multi-billion dollar damages award would be upheld as the legal dispute continued.
"This is a conservative judge and a conservative court and she's very 'balls and strikes'. We're not under any grand illusion," Lanier said.
In May 2013, a US judge had quashed a separate California jury verdict for $6.5m against Takeda, ruling that the plaintiffs had failed to provide any reliable evidence that Actos had caused cancer.
French and German Ban
Governments in France and Germany have banned Actos after the US Food and Drug Administration (FDA) said in 2011 that taking Actos for more than a year could be linked to an increased risk of bladder cancer.
Takeda began selling Actos in the US in 1999. US firm Eli Lilly and Takeda co-promoted the drug between 1999 and 2006.
Actos has generated more than $16bn in sales since 1999, according to court documents.
The case is In re: Actos product liability litigation, US District Court for the Western District of Louisiana, No. 11-MD-2299.