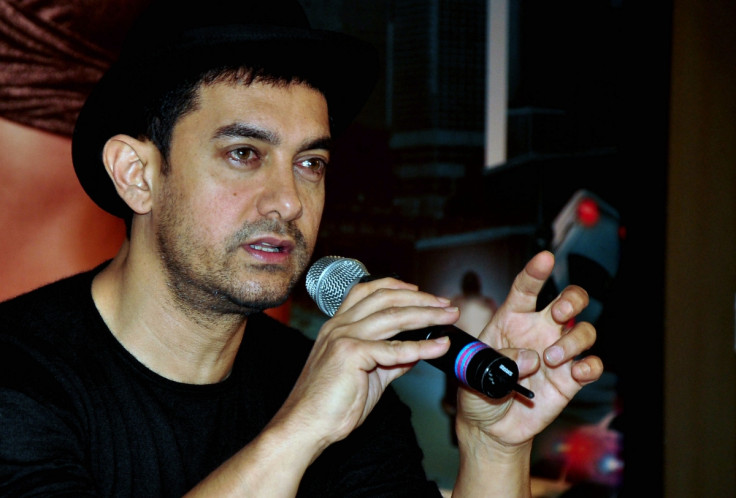 Bollywood superstar Aamir Khan has become the latest public figure to incur the wrath of Indian politicians by wading himself into a debate over increasing intolerance in the country. Khan, known for his critically-acclaimed films, joined the chorus when he attended an awards ceremony in capital New Delhi.
The actor said that his filmmaker wife Kiran Rao even suggested "leaving the country", during conversations. His films have set a benchmark for box office collections at Rs 1bn (£10m).
Speaking at the Ramnath Goenka Excellence in Journalism awards, Khan said: "When I chat with Kiran at home, she says, 'should we move out of India?' That's a disastrous and big statement for Kiran to make. She fears for her child. She fears what the atmosphere around us will be. She feels scared to open the newspapers every day. That does indicate that there is this sense of growing disquiet, there is growing despondency apart from alarm."
India has been reeling under growing debate over intolerance in the country largely pointing fingers at right-wing radical groups. Scores of writers have returned their state awards over the federal government's inaction in curbing the issue. Several public-thinkers including historians, journalists, scientists, and filmmakers have also expressed serious concerns on intolerance.
The debate was first set in motion after several murders, allegedly carried out by right-wing extremists, plagued Indian media. The killings include that of an award-winning writer MM Kalburgi, rationalist Govind Pansare and the mob-lynching of a man who was wrongly accused of eating beef.
Critics further pointed out that the ruling government spearheaded by Prime Minister Narendra Modi of the right-centre Bharatiya Janata Party (BJP) remained soft in dealing with such incidents.
Echoing similar sentiments about a climate clouded by the fear from right-wing corners, Khan said: "For creative people, to voice what they feel is important. A number of creative people - historians and scientists - have increasingly had a certain feeling that they feel they need to express. One of the ways of expressing their dissatisfaction or disappointment is to return awards."
Nevertheless, the right-wing BJP and its supporters quickly condemned Khan's remarks, while comments set the Indian cyberspace ablaze. Calling Khan's statement as "alarmist", BJP's senior leader Mukhtar Abbas Naqvi said: "We won't let Aamir leave the country, he is safe. This kind of comment influenced by a politically motivated campaign insults those who have given so much honour to Aamir in India."
Khan is widely known for his successful television show Satyameva Jayate, which deals various social problems prevalent in the country.