Tate & Lyle shares drop on FTSE 250 as profit dips 7%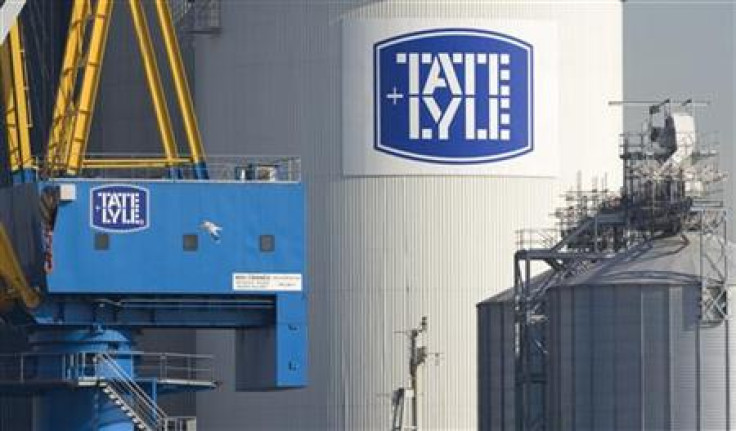 Shares in Tate & Lyle were down on the FTSE 250 after the company reported a drop in pre-tax profits of seven per cent in the full year ended 31 March.
The group said that its pre-tax profit dropped from £247 million in the previous year to £229 million, while sales were down marginally from £3.55 billion to £3.50 billion.
Tate & Lyle said its free cash flow had risen from £154 million to £540 million, while net debt declined from £1.2 billion to £814 million.
The group said it would be holding its dividend at 22.9 pence per share and added that it expected to make "progress" throughout the new financial year.
Javed Ahmed, Chief Executive of Tate & Lyle, said, "Tate & Lyle delivered a solid performance in the face of challenging conditions in a number of our markets. In particular, our core value added food ingredients delivered a strong result, reflecting steady demand and firmer pricing. I am also pleased that, through resolute focus on the financial priorities we set ourselves at the beginning of the year, we have significantly strengthened the Group's balance sheet.
"I am announcing today that we are refocusing our strategy, with our Speciality Food Ingredients business being the key focus of investment and long-term growth, as well as making a number of important changes to the Group's organisation. Through these changes, and a strong focus on operational excellence and execution, we will build the platform to deliver sustainable long-term growth.
"Applying this new strategic focus and our new capital expenditure discipline has led us to conclude that we are highly unlikely to complete or commission the Fort Dodge, Iowa plant in the foreseeable future. As a consequence, we are taking a significant exceptional charge to deal with this legacy issue."
By 10:11 shares in Tate & Lyle were down 1.32 per cent on the FTSE 250 to 419.00 pence per share.
© Copyright IBTimes 2023. All rights reserved.