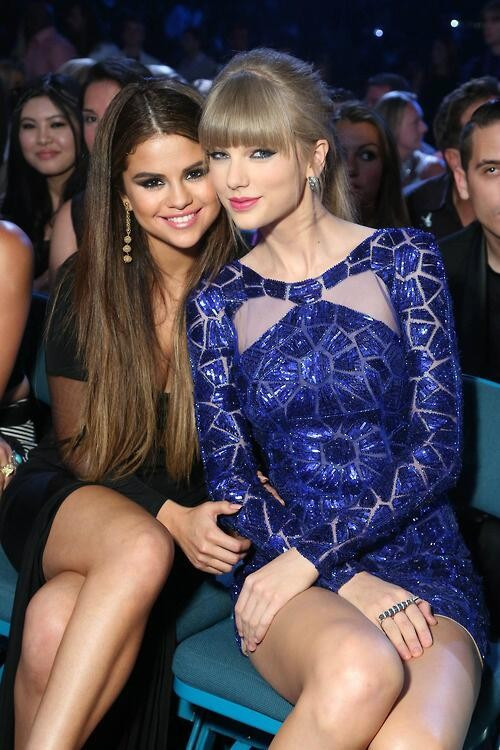 Taylor Swift is said to be "disgusted" after reportedly being ditched by best friend Selena Gomez after she reunited with former boyfriend Justin Bieber.
The Trouble singer once described Gomez as "the closest thing I have to a sister," and had warned the star against getting back together with Bieber.
News that the couple had reunited and spent the weekend together marked the end of the friendship between the two young women, who had bonded over their shared experience in the music industry.
Speaking last August, Gomez said: "I think girls need to be more supportive of each other. I definitely agree with that. I'm all about that. Taylor has been one of those girls. We have been friends for five years. She is very strong. She doesn't care what people think and she inspires me."
Introducing the Red singer to the the stage at the Billborad Music Awards 2013, Gomez said: "Prepare to party with someone I'm proud to call one of my best friends, the amazing Taylor Swift!"
The two singers were seen giggling together at the MTV VMAs last May when Swift came face to face with her ex Harry Styles. The singer was seen grimacing when Bieber greeted former flame Gomez with a kiss.
However, the friendship appeared to be floundering after the Come and Get It singer had a brief fling with Swift's close friend Ed Sheeran.
Swift felt Sheeran was used by Gomez to make Bieber jealous.
A video of the pop star, caught in a steamy dance routine with Gomez after they got back together in Texas, was apparently the final straw.
Swift has expressed her disapproval of the Canadian pop star who has had a succession of run in's with the law for deviant behaviour and drug use and is suspected of having cheated on Gomez.