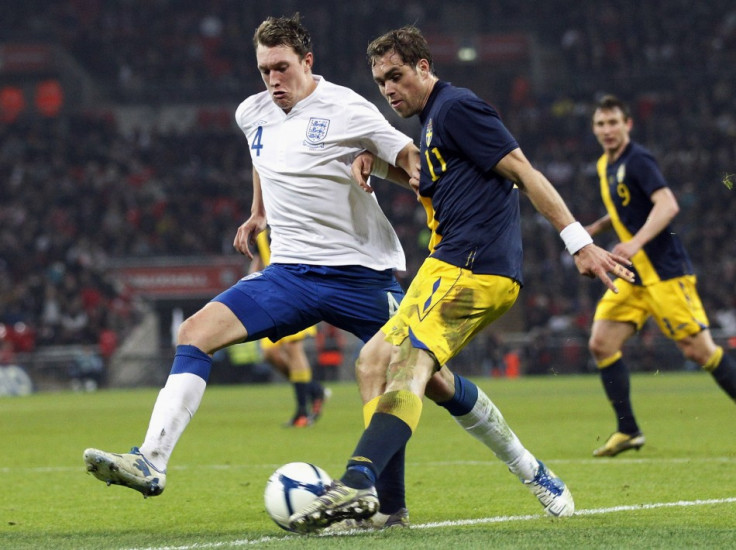 Michel Salgado is convinced Manchester United defender Phil Jones is a future England captain having seen him at close quarters at Ewood Park.
The Manchester United youngster has enjoyed a superb opening to his Old Trafford career despite his club's current malaise.
The 19-year-old has featured more times for Manchester United than any other player this season and has also established himself in Fabio Capello's England squad ahead of next summer's European Championship.
Salgado recalls seeing Jones, prior to his move to Manchester United in the summer, playing for Blackburn Rovers as a 17-year-old and he was convinced of the starlet's pedigree even then.
"He is a future England captain - I'm absolutely convinced." Salgado told The Sun when speaking about the aforementioned Manchester United youngster.
"I remember a Carling Cup game for Blackburn when he was 17 and I said to people 'crikey he's a good player.'
"I loved his attitude but it was only a Carling Cup game so you reserve judgment, and then you see him in the league and he is just as good.
"Now he has gone to Manchester United at 19 and he is among their best players. He has personality and talent."
Not only has Jones made great strides for Manchester United this season, he has also caught the eye of Fabio Capello. The Italian has used Jones at right-back and in central midfield despite being a centre-half by trade, yet Salgado suggests it is a measure of his temperament that he is unfazed by playing in a variety of different roles.
"When Capello played him in central midfield for England some complained but I thought it was rational and he played well against the world champions." Salgado continued.
"He has everything he needs to play there, centre back or right back, never loses his concentration, he's always well positioned and he's a great athlete."