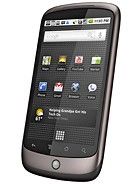 A new anonymous source has posted alleged details of the speculated Google Nexus Prime and Samsung Galaxy S3 smartphones.
According to a report from CNET UK details regarding the two fabled devices emerged after an unnamed source posted information allegedly taken during a visit to Google's office to 4Chan. Though the post only confirmed that the Samsung Galaxy S3 was currently being developed, it posted several details regarding the Nexus Prime.
The details alleged that the Google Nexus Prime would run using the company's future Ice Cream Sandwidge Android operating system. It later followed up that the device would be "blazingly fast," packing a 1.5GHz Exynos dual-core processor and come with 1GB of RAM.
The source went on to allege that the device would house a curved 4.65-inch 1,280x720-pixel Super AMOLED Plus touchscreen neatly contained in an 8.8mm metal body.
The spec detailed in the new rumour runs contrary to a previous report from CNET UK that emerged earlier in September. The previous report alleged Samsung had accidentally let the Prime's existence slip in a leaked user agent profile.
The file reported that the Nexus Prime would be released housing an 480x800-pixel screen and an ARM11 processor.
At the time this article was written Samsung had not released a statement addressing either alleged "leak."
A full copy of the original post sent to 4Chan can be read at Android and Me.