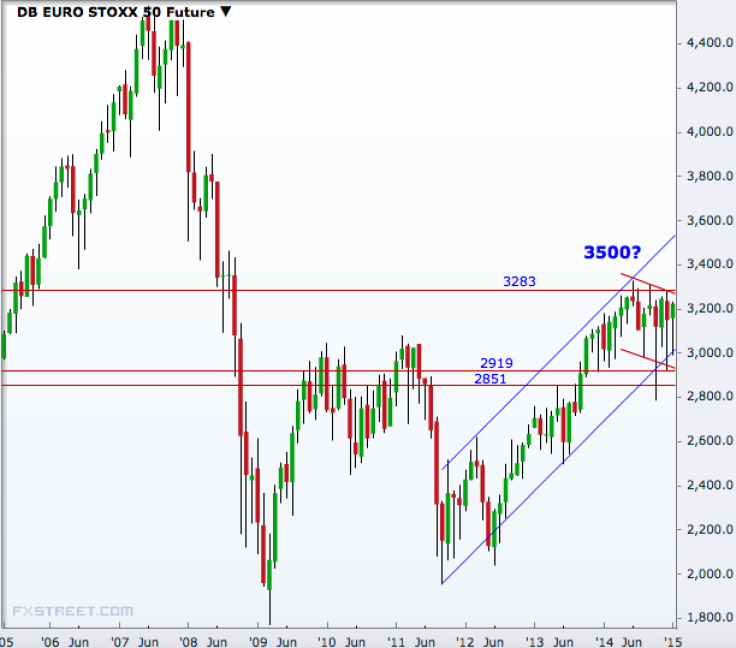 European stocks made a big jump on Friday as the recent Swiss National Bank decision to scrap the EUR/CHF floor rate has increased expectations of ECB easing at the 22 January review.
The Euro Stoxx 50 ended 1.55% higher while the DAX was up 1.35% and the CAC 40 rallied 1.31% on the day.
Given the strength of the fundamental push, the index is likely to reverse the slight downside trend since June last year. To realise that, the index only needs a less than 3% rally from the current level.
Such a break will take the index above the June high of 3326 to a more than six-year high. On the way up, 3283 will be a resistance level to watch, though.
That will strengthen the case of 3500 which will still be within the upward channel since September 2011.
If the index fails to break above 3283, then the index will be more likely to continue the downtrend since June opening doors to levels below 3000.
The first support below the 3000 mark will be 2919 and then comes 2851.