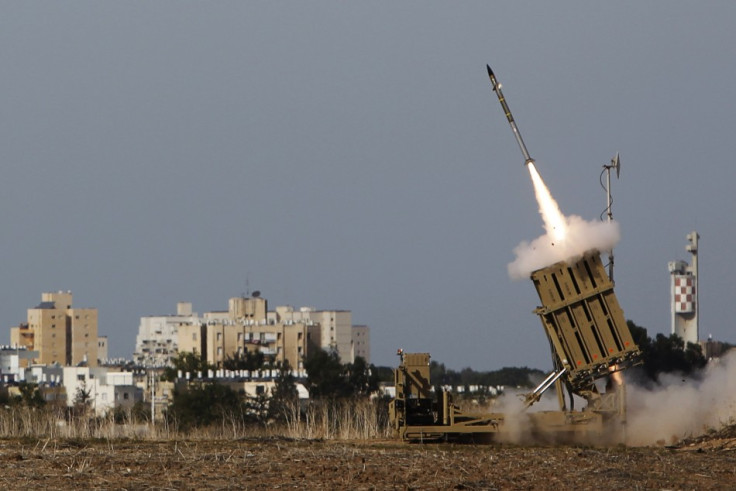 Hamas military arm Al Qassam has confirmed it is shelling Jerusalem with M75 projectiles.
"Al Qassam Brigades launch two M75 homemade missiles towards occupied Jerusalem," Hamas militants have tweeted.
Israeli newspaper Haaretz reports that two rockets exploded in an open area near Jerusalem, as air raid sirens sounded in the city.
The report has been later confirmed by Israel Defence Forces with a tweet. "A rocket fired from Gaza struck outside Jerusalem, Israel's capital city," the tweet read.
It is the first time the holy city has ever been targeted by rockets fired by Gaza militants.
Israeli media say the rocket fell north of Jerusalem.
Al Qassam already claimed it had launched a long-range missile towards Jerusalem, aiming at the building which houses Israel's Knesset, or parliament, earlier this morning.
Meanwhile, the Al Qassam Brigades, confirmed they had been launching rockets also towards Tel Aviv.
Three people were wounded by a rocket which exploded in the Eshkol region of southern Israel.
Senior vice prime minister, Silvan Shalom, speaking exclusively to IBTimes UK, said that the initial firing on Hamas was justified.
"Hamas, which is in control in the Gaza strip, and other terror organizations, have fired missiles into Israel constantly, and the Israeli government, after doing everything in its power to avoid retaliation, had to do something in order to protect our civilians.
"There isn't another country in the world that wouldn't have done the same thing, a lot sooner, in order to achieve the same goals."
Tel Aviv bombardment
Yesterday two missiles launched from Gaza landed near Tel Aviv. One reportedly fell into the sea while the second crashed into an inhabited area close to the city's main metropolitan district.
It was the first rocket strike to hit Tel Aviv since the Gulf War in 1991.
Tel Aviv's mayor, Ron Huldai, has opened the city's public bomb shelters to provide shelter for residents exposed to the bombardment.
Over 3,200,000 Israelis live in the Tel Aviv metropolitan area - 42 per cent of Israel's population.
In the morning, the fragile ceasefire negotiated for Egypt's Prime Minister Hisham Qandil's visit to Gaza collapsed, as both sides continued shelling each other.
The IDF said 67 rockets had been fired from Gaza as of this morning. Of these missiles, 55 were reportedly intercepted by Israel's Iron Dome defence system.