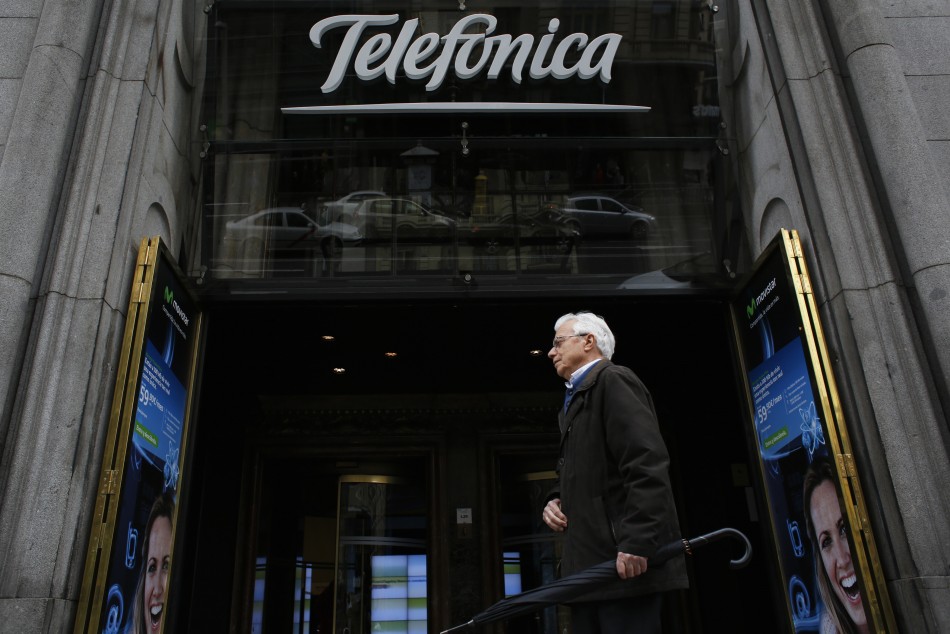 Telefonica, Europe's biggest telecoms operator by revenue, has signed an agreement with competitors Vodafone and Orange which allows them to share its fibre optic network for faster broadband connections - while Telefonica will also gain access to its competitors networks in areas where it currently doesn't have coverage.
Vodafone and Orange will pay Telefonica for each individual installation which will give them access to the network for no less than 20 years. The amount of these payments have not been released but will be set by the Spanish Telecommunications Market Commission (CMT), Telefonica said in a statement on Tuesday.
The move from both Vodafone and Orange might have been inspired by the performance of Telefonica's fibre network which currently reaches over two million homes in Spain. In a country ravaged by recession and with 27% of the workforce unemployed, slashing prices for services such as broadband, mobile phones and television services has gained popularity.
Statistics from CMT reveals that out of nine million people in Spain only 252,388 homes had broadband internet connections via fibre at the end of 2012.
Although Telefonica has managed to hold onto customers thanks to its fibre footprints, the new agreement is an attempt to expand its business reaching more houses said the Spain based telecom giant.
This agreement is based on "a principle of reciprocity" and allows all three operators to use each other's networks whenever they need them. In the case that both Vodafone and Orange roll-out new infrastructures where Telefonica doesn't have coverage it could ask them to share that network - though initially the deal is much more favourable to Vodafone nd Orange.
According to a Reuters report both Vodafone and Orange plan to invest around €1bn ($1.30bn/ £0.855m) in their joint network which would bring a fibre optic network to six million houses.
In April both companies requested the CMT to get involved in talks with Telefonica over fibre optic connections in order to help them build a fibre optic network offering faster broadband speeds for individual houses.