Tennis: 'Way ahead of schedule' says Roger Federer talking about targets for 2017
Federer has had his best start to a season since 2004 and is currently on a 13-1 run.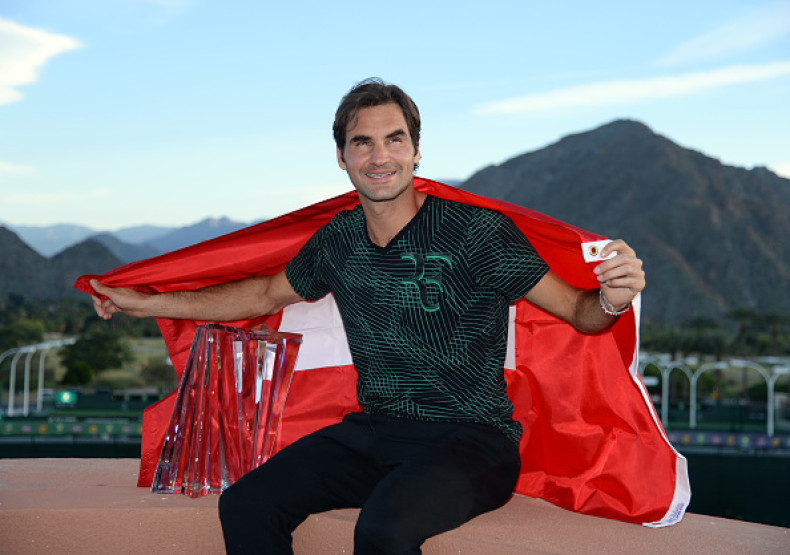 Roger Federer 'couldn't be more happy' after arriving in Florida for the Miami Masters following his best start to a season since 2004.
The Swiss ace missed six months of the 2016 campaign due to a knee injury and dropped to number 17 in the world when he returned for the Australian Open at the start of the year. He has since gone on a 13-1 win-loss run which has seen him rise to number six in the world. In the process, he has picked up titles at Melbourne Park and most recently at Indian Wells.
Federer played in just seven tournaments in 2016 before cutting his season short after his semi-final loss at Wimbledon and reiterated that it was a good decision despite it being something he had never done before. The former world number one looks to be back to his best and has produced a brand of attacking tennis unseen from him in the past.
"I couldn't be more happy. The goal was to be top eight after Wimbledon and here I am way ahead of schedule," Federer – the current world number six - said, as quoted by the Daily Mail.
"I postponed my pre-tournament press conference four times here [in 2016] because I wasn't feeling well and then I ended up not playing at all. The most important thing was to be healthy again and walk around without crutches and run without having a swollen knee.
"After Wimbledon I had a plan of what I would do in physio, then in fitness and then when the tennis came back into it. Just going through six straight weeks or two months of practising is something I've never had. I used to sometimes take two months off and one month would be fitness and then another month tennis.
"But this time because I had about three months of fitness first, I had two months of tennis. Maybe it shows to other players that working on your game pays off," the 18-time Grand Slam champion explained.
His recent form has prompted Davis Cup teammate Stan Wawrinka to back him to return to world number one sooner rather than later. Federer is currently 7700-points behind top ranked Andy Murray and will have to win a number of tournaments and possibly another Grand Slam to have a chance of catching the Scot.
In terms of his training regime, Federer revealed there are very minor changes. He has said that staying fit for the entire campaign is his main priority rather than chasing the number one ranking, which remains a possible but a distant dream as he is not planning to play as many tournaments in 2017 as he has in the past.
"Maybe I take a few more days off now when I'm training. Before, I would push through for seven or eight days in a row. Now maybe I take a day off after three days. At 25 I was winning 90 per cent of my matches — you play that much more, you race from one tournament to the next. It was an incredible experience but now I see things differently," Federer added.