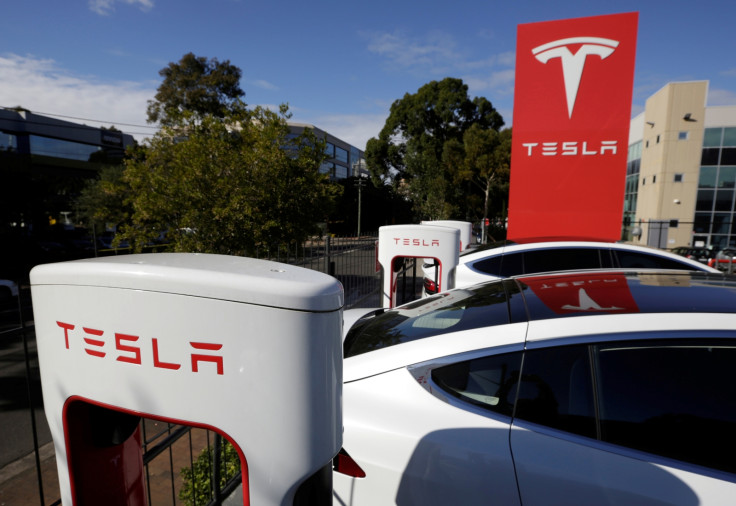 Two men have set a new record for driving an electric car the width of the United States, travelling over 2,800 miles from California to New York.
Driving a Tesla Model S 85D, Jordan Hart and Bradly D'Souza spent 51 hours and 47 minutes behind the wheel, covering 2,820 miles, recharging 20 times and making a single 15-minute stop for food. When they arrived in New York City on 3 July they had beaten the previous electric record by four hours.
What's impressive about that last stat is how they comfortably beat the old record despite driving a car which is theoretically less efficient. The previous record was set using a new Model S with improved aerodynamics and a larger 90kWh battery, compared to the slightly less streamlined 85kWh version Hart and D'Souza used.
The pair completed the drive to raise money and awareness for victims of human trafficking. Donations are still being accepted through their website.
Driving the width of American is known as the Cannonball Run and the overall record currently stands at 28 hours and 50 minutes, set by Ed Bolian in 2013 driving a Mercedes CL55 AMG with extra fuel tanks in the boot.
The first coast-to-coast electric car record was set using a Model S in 2013, with a time for 67 hours and 21 minutes. In 2015 this was lowered to 58 hours and 55 minutes, before Cannonball Run veteran Alex Roy lowered it to exactly 55 hours. On that drive Roy used the Tesla's self-driving Autopilot feature for 97% of the journey, setting a new autonomous driving record.
Opting not to use Autopilot at all for their record-breaking drive, Hart and D'Souza, both Tesla owners, knew when to ignore the car's suggestions to recharge - "it may tell you to stop and charge or slow down when in actuality you can go further or charge for less time," the pair told The Verge.
"I believe that our knowledge of the limitations and willingness to push the boundaries whenever possible is what made the largest difference," D'Souza added.
As well as driving skill, a keen eye on local police, and knowing when to ignore the car's demands to slow down and recharge, the pair admit they were lucky. "Truly luck was on our side with our trip, as we hit essentially zero traffic jams, only four minutes of inclement weather, and arrived in NYC on a holiday to find the streets almost empty/devoid of traffic."