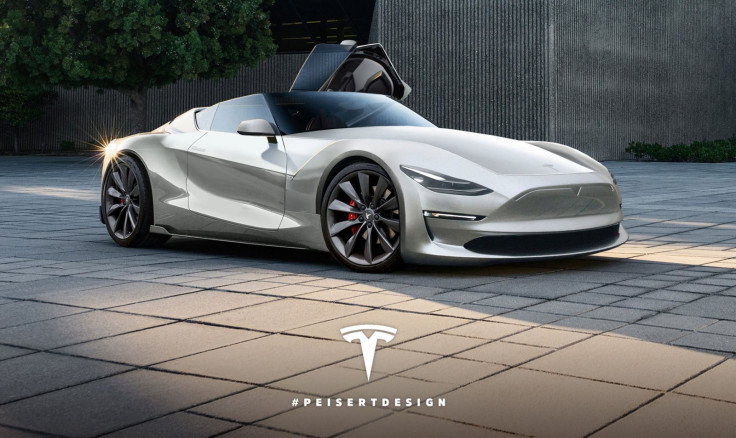 Tesla boss Elon Musk has suggested that a sub-two second 0-60mph acceleration time could be possible for the company's upcoming Roadster sports car.
The second-generation Roadster, to replace Tesla's first car, produced between 2008 and 2012, is not expected for several years. But Musk has already mentioned the car a number of times, suggesting it will be the quickest car the company has ever made.
When asked on Twitter if reaching 60mph in under two seconds would be possible, Musk replied: "That would be an interesting target. Would, of course, only count if capable of doing so right off the production line with street legal tyres."
Tesla's quickest car to date is the Model S P100D with the Ludicrous Speed upgrade. It can hit 60mph in 2.28 seconds, faster than any other mass production car currently on sale, and faster than many supercars built by the likes of Ferrari and McLaren. No mass-production car is yet to dip below the two-second barrier.
What will likely determine the new Roadster's acceleration is whether Tesla give it two- or four-wheel-drive. The original Roadster was rear-wheel-drive and could reach the 60mph benchmark in 3.7 seconds. Most of Tesla's current range is four-wheel-drive, with an electric motor on each axle. As ever, tyre performance will be a huge factor in the new car's performance.
Although acknowledging there are plans for a new Roadster, Musk said in March 2017 that the car is still "a few years away".
Tesla's Nordic Countries Manager, Peter Bardenfleth-Hansen, referred to a new Roadster in May 2016, saying: "It will look a little different, a little faster and a little bigger".