Tesla: Family of Model 3 cars will help drive 500,000 sales per year by 2020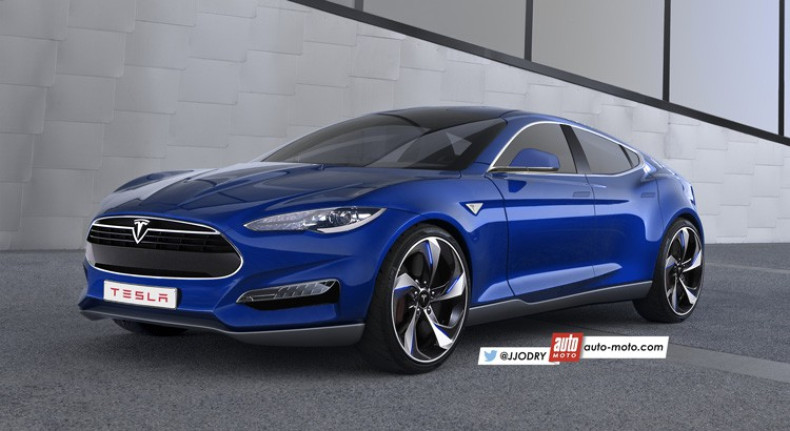 The Tesla Model 3 will be a family of vehicles and not just a single car, the company has said, as it aims to sell half a million cars per year by the end of this decade.
Following in the tyre tracks of the Roadster, Model S and upcoming Model X, the Model 3 was initially thought to be a smaller car with a retail price of around £22,000, taking Tesla into its lowest price category yet - but now the Model 3 name will represent a family, including a saloon car and a larger crossover vehicle, chief technical officer JB Straubel said.
Due in 2017, the Model 3 family is expected to offer a range of around 200 miles and be Tesla's first attempt at stealing a meaningful chunk of market share from the likes of BMW and Audi with their 3-Series and A4. The company also has aspirations of selling 500,000 cars annually by 2020. For context, Tesla has so far sold around 70,000 vehicles worldwide since the Model S arrived in 2012.
By 2017 - and certainly by 2020 - it is likely that the rest of the car industry will have done its all-electric homework and produced a range of vehicles across various prices and sectors of the market to compete with Tesla. The head-start it is enjoying for now is only a result of not needing to transition from a century of internal combustion research and development; once auto giants like General Motors, Ford and Volkswagen Group make that shift, Tesla will have some serious competition with far deeper pockets.
On that note, Straubel said at a conference in Washington DC that 2017 is "the spot where we see mass market adoption [of electric vehicles] taking off," reports the Wall Street Journal. Straubel believes that by then, the cost of developing and producing lithium-ion batteries will become so cheap and widely available that electricity "will become the predominant and primary fuel for light vehicles."
To make this claim a reality, Tesla is busy building a battery 'gigafactory' in Nevada where it will produce batteries for its cars and newly launched home power packs on an enormous scale. Straubel claims Tesla will be selling 500,000 vehicles globally each year by 2020, matching claims previously made by company founder and CEO Elon Musk; he also said the company is already planning vehicles to launch after the Model 3, but did not elaborate further. Smaller city cars will certainly be on the horizon for Tesla once the cost of producing batteries falls low enough.
Tesla is yet to complete an "alpha" engineering prototype of any Model 3 vehicle, suggesting it will not be ready for mass production for around two years; the Model S was at the alpha stage in 2010, before the first deliveries of customer cars began in 2012. Musk has said the Model 3 will be revealed in March 2016.