An ambitious car designer wants to revolutionise batteries in electric vehicles, hoping new technology will allow a full charge in just one minute.
Henrik Fisker, who left a career at Aston Martin to start his own company, wants to use solid-state batteries to refill faster and hold more charge. While the technology is still in its infancy, the new power source could replace lithium-ion batteries.
Solid-state batteries differ from lithium-ion by running a current through something solid, as opposed to liquids or polymers. They would be able to hold more than double the charge of batteries used in electric cars today. According to the company website, the car's range will exceed 400 miles.
Despite Fisker conceding the tech was at least two years away, he told the Irish Times that the breakthrough will hopefully come from Dr Fabio Albano. "Everyone has gone down a road working on what we call thin-film sheet batteries," Fisker said.
"The breakthrough that Fabio brought to me, just over a year ago, was a development of the solid-state battery, and he said that he wanted to bring this battery into Fisker, and he really wanted to get it into a vehicle. He believed that he was close to a breakthrough."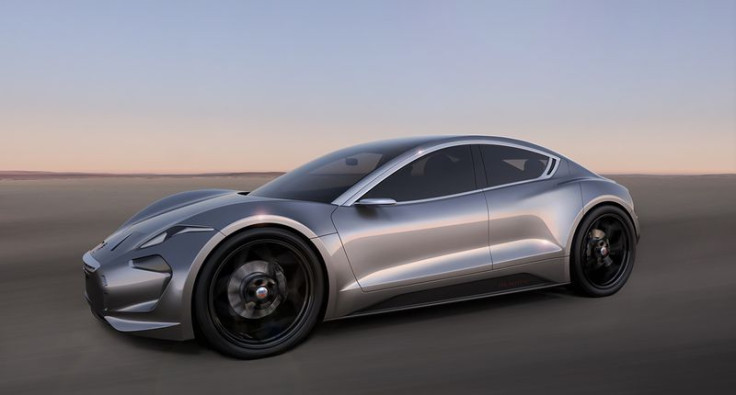 He managed to pry Albano away from Sakti3, a company that was exploring the solid-state battery.
Solid-state batteries do have downsides compared to lithium-ion, including poor performance in cold weather. According to Motor Authority, Albano said they were working on a solution:
"We are addressing all of the hurdles that solid-state batteries have encountered on the path to commercialisation, such as performance in cold temepratures, the use of low cast and scalable manufacturing methods and the ability to form bulk solid-state electrodes with significant thickness and high active material loadings," Albano said.
The cars would also likely be cheaper than Tesla vehicles because of one particular aspect. "The unique thing about our battery is that the solvent that we use to build the battery is the cheapest one you can get – water," Fisker said.