Henrik Fisker has revealed his latest attempt to steal the electric saloon car crown from Tesla. Called EMotion, the autonomous car is claimed to have a range of 400 miles and a top speed of 161mph.
This is Fisker's second attempt at dethroning Tesla after his first car, called the Fisker Karma, sold in small numbers and eventually bankrupted the company due to two battery recalls and the car's battery supplier going out of business.
Revealed in two computer renders published on 1 November, the Fisker EMotion fits into the same luxury saloon market as the Karma and Tesla Model S, but with a sharper, more aggressive design and upwards-opening front and rear doors.
Fisker claims the car will "redefine" the luxury electric saloon market currently controlled by Tesla. The EMotion's claimed 400-mile electric range is 100 miles more than the best-performing Model S.
Fisker says this will be achieved by using a new battery technology featuring graphene. Battery packs will be produced by Fisker Nanotech, a new joint venture set up between Fisker Inc and fellow US firm Nanotech Energy.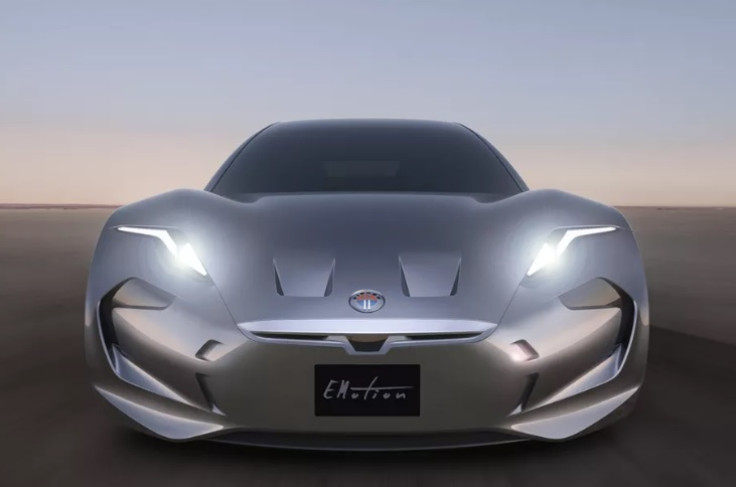 The EMotion is said to have more rear legroom than its shape lets on, and will be made from aluminium and carbon fibre to keep the weight down. Hardware to make the car "fully autonomous" will be included from day one, then switched on once it gains regulatory approval, Fisker says. Access to computer screens and infotainment systems will be available from every seat, the company added, without showing what the interior will actually look like.
A company press release says: "The Fisker EMotion is scheduled to be produced in an existing facility in the USA. The first deliveries will be announced after the vehicle is shown in mid 2017."
Fisker's plans are, for now, somewhat vague, but it is likely the EMotion is starting out of the same roadmap as the ill-fated Karma when it was revealed back in 2008. Fisker planned to create a luxury electric saloon for the rich (the Karma was in fact a petrol-electric hybrid), followed by cheaper and smaller vehicles for the masses. It is essentially the same plan as Elon Musk has for Tesla, which is working from luxury saloon (Model S) and luxury SUV (Model X), to cheaper hatchback (Model 3).