Tesla Model S: World's First Electric Sedan Hits Road [PHOTOS]
Electric car manufacturers Tesla Motors have rolled out and delivered the world's first premium electric sedan - the Model S - to its first customers. The delivery, made on Friday and at the Tesla factory in Fremont, marks a landmark moment in the history of green automobiles.
"In 2009, we set out to build the most innovative car of the 21st century, and since then have dedicated ourselves to developing and testing Model S to ensure that under any situation, Model S never disappoints. Today we achieved our goal with an exceptional car that we believe sets a new standard for efficiency, safety, style, technology, operating cost and performance," Elon Musk, Tesla Motors co-founder, chief executive and Chief Product Architect, said in a statement.
The company, which plans to roll out 5,000 electric cars by the end of 2012, and 20,000 electric sedans in 2013, said that the Model S was the world's first premium sedan to be built from the ground up as an electric vehicle. The no-combustion engine of the Model S allows for extra cargo space in front of the car and more spacious interiors.
"The five-door premium sedan competes with the top cars in its class in spaciousness, handling and style, yet produces zero emissions. Because there is no internal combustion engine or transmission tunnel, the interior of the car allows for additional cargo space in the front of the vehicle and one of the most spacious cabins in its class," the company said.
The Environment Protection Agency (EPA) has rated the Model S sedan as having a range of 265 miles, which is something of a record for an electric automobile. The luxury sports vehicle is also the electric vehicle with the longest battery range and has three battery options - 40 kWh, 60 kWh and 85 kWh.
Tesla has already received more than 10,000 reservations worldwide for the Model S electric sedan, priced at $49,900. Deliveries of the cars to European and Asian customers will begin in early and mid-2013, according to the company.
Check out the photos of newly arrived Model S sedans on the road below...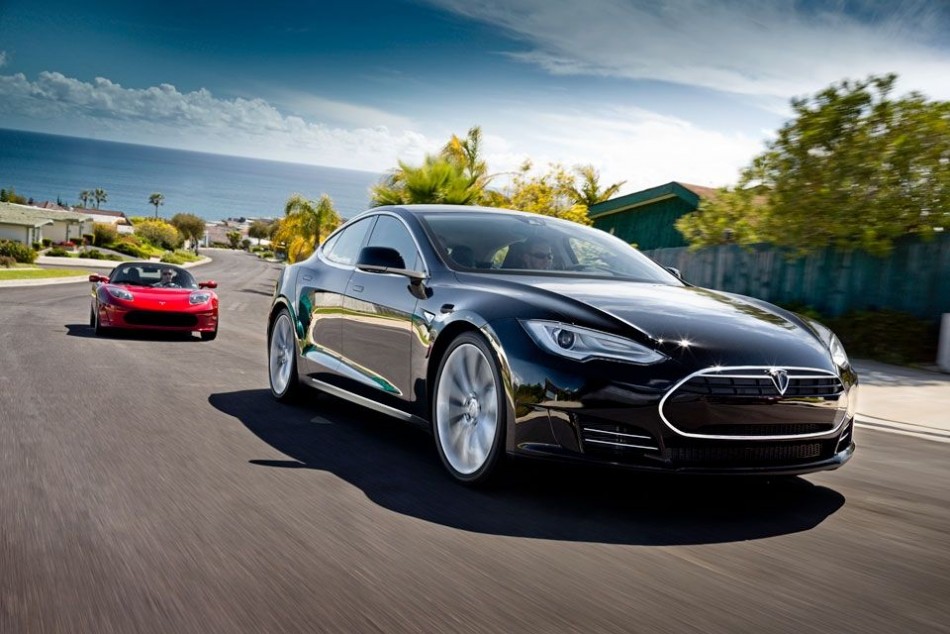 © Copyright IBTimes 2023. All rights reserved.