Tesla's 'affordable' Model 3 may not be as cheap as you thought
Extending range by 90 miles will set you back $9,000.
After months of manufacturing nightmares, Tesla is finally starting to roll Model 3s off the production line in large numbers.
Elon Musk's fabled Model 3 was hailed as the affordable car for anyone hoping to switch to an electric engine. With a starting price of $35,000 (£24,600), it looked within reach for many. But, like most cars, additional features and options quickly bump up the price by almost double.
According to a price breakdown by tech YouTuber Marques Brownlee, the cost of the Tesla can quickly shoot up towards the $60,000 mark.
Brownlee was test-driving a Model 3 in California and received a car with the following features:
Long range battery: $9,000
Premium upgrades package: $5,000
Red paint: $1,000
19-inch wheels $1,500
Autopilot: $5,000
Destination fee: $1,000
That puts the Tesla Model 3 price at around $57,000.
Some of the costs can easily be avoided since not everyone will care about the colour, premium upgrades or 19-inch wheels. But the destination fee (delivery charge) is non-negotiable.
The hardest decisions to make will also be the most expensive. A long-range battery extends the Model 3 reach from 220 miles (350km) to 310 miles (500km).
The autopilot is another tough decision. At $5,000, it is not cheap but many would argue that it is one of the best features of a Tesla.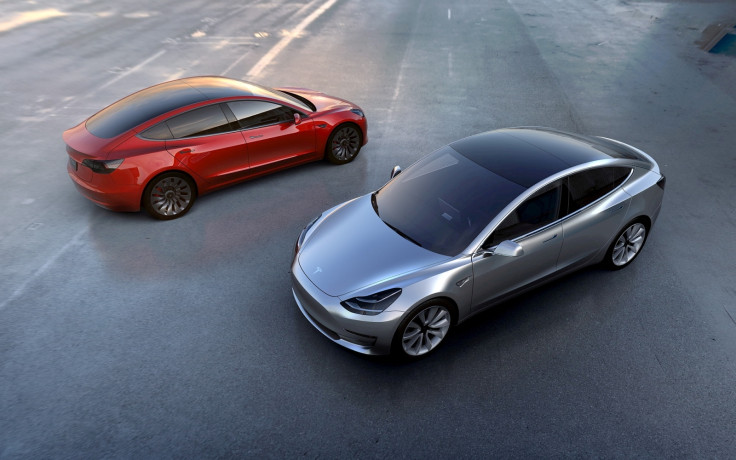 Musk has tweeted that he wants to build an old-fashioned drive-in diner - complete with roller-skating waitresses - for Tesla owners who need to charge their car. Under his plan, you can drive up to the charging station, juice up your car and have a burger while you are waiting.
Before dismissing the idea as a throwaway comment on Twitter, just remember this is coming from the same man who tweeted that he would make and sell flamethrowers. He did, and all 20,000 of them sold out.