The game's afoot in Europe on 20 September when The Testament of Sherlock Holmes is released for PC, PlayStation 3 and Xbox 360.
North American gamers get their hands on Sir Arthur Conan Doyle's detective five days later, according to the publishers.
Ahead of the release, four new screenshots have been leaked to the public showing the famous sleuth and his friend, Doctor Watson, in the midst of their investigation.
PC game publisher Focus Home Interactive says this new game has been developed specifically with consoles in mind, and Holmes can be controlled with a gamepad in a third person view.
"The new game engine was also specially built to display complex scenes and high-resolution textures. The game features lush, captivating environments and truly raises the bar for console adventure games," a spokesman for Focus Home Interactive said.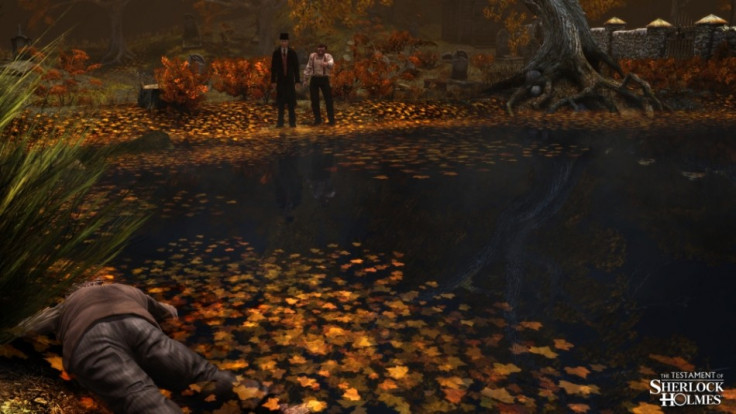 Players can examine crime scenes, find clues, re-enact crimes, interrogate suspects, follow trails and solve a case that the spokesman promises is "full of twists".
The Testament of Sherlock Holmes does not sound like it uses the family friendly tea-time Jeremy Brett version of the character. This one seems to have the madness of Robert Downey Jr, and then some.
The description of the game claims it provides the darkest-ever investigation of Holmes' career, and will see the world's greatest detective undergo a descent into hell.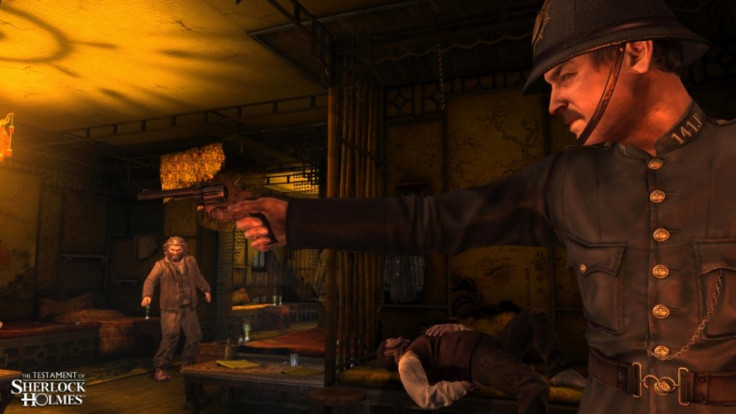 The decidedly mature storyline takes place in 1898 in London, and the official plot reads:
'All the evidence of police investigation points to Sherlock Holmes as the main suspect in a case involving theft, fraud and double-crossings. Unable to prove his own innocence, Holmes is rapidly losing London's trust as doubt spreads through the city like wildfire.
'Even Doctor Watson's faith in his friend begins to waver, as the famous detective flees Scotland Yard and raises further suspicion; prowling around at night, destruction of evidence... would Holmes go so far as to commit murder?'