Thai authorities detain unknown number of political activists after bomb blasts
Thai police claim they know who was behind the series of bombings which targeted tourist spots.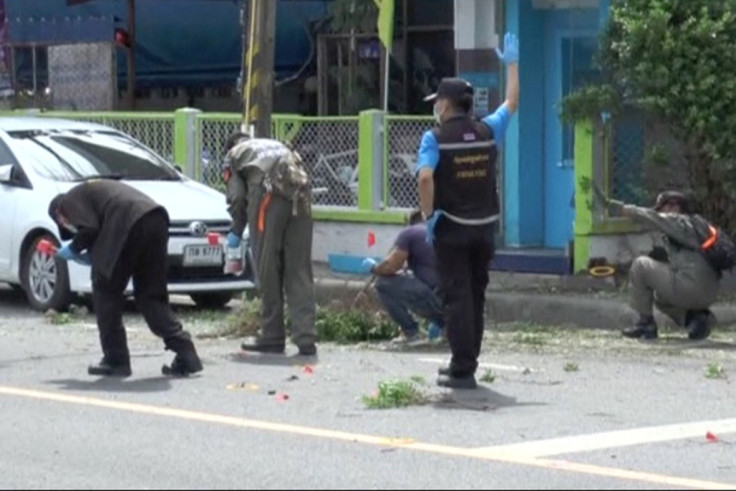 Thai authorities have detained an unknown number of key political activists and leaders, following a series of bomb blasts which targeted tourist destinations. All of them are being grilled by law enforcement agencies in order to find out whether the bombings were politically motivated.
The Thai daily Nation reported citing sources familiar with the matter that it was still unclear how many people were detained. Most of them were taken into custody by local security forces.
Multiple small-scale explosions, most of them twin bombings, across several towns in Thailand killed four people and injured more than 30 others. No group has claimed responsibility for the attacks.
Speaking to the AFP news agency, two days after the attacks, deputy police spokesperson Piyapan Pingmuang said: "Our investigation is progressing. We know who was behind it."
"I reaffirm that it was an act of local sabotage, not terrorism. We do not have terrorism in Thailand."
Officials have also confirmed that the bombings were clearly coordinated and are not being treated as isolated incidents. As many as 11 blasts were reported within 24 hours between Thursday night and Friday morning. The timing of the blasts was also seen critical as the country was marking the queen's birthday and came only a few days after it held a controversial referendum.
Thai Prime Minister Prayuth Chan-ocha, a former military general, said in a televised address earlier: "This incident will remind all Thais that there are still ill-intended people in the country. I would like to urge all Thais and the media not to panic. From now on, please help keep an eye on the situation, and arrange volunteers in your area to monitor all important places as well as tourist attractions in every province."
Foreign diplomatic missions including the British Foreign Office have issued travel warnings to their citizens who intend visiting Thailand. The blasts are also seen as a major embarrassment for the coup-installed military junta, which has been mentioning national security as the cornerstone of its policy since it came to power.
© Copyright IBTimes 2023. All rights reserved.