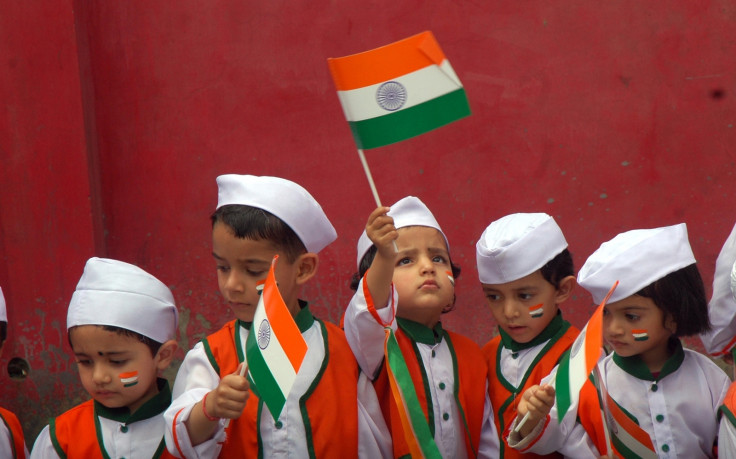 India is all set to celebrate its Independence Day on 15 August 2016. And, this year is all the more special because the country will step into its 70th year as an independent republic. Although the day, that marks freedom from British rule in 1947, is deemed as a national holiday in India, grand festivities and processions are organised in the capital city Delhi and all over the country to celebrate the occasion.
One of the significant traditions that have been observed on 15th August every year is the flag hoisting ceremony at Red Fort, Delhi by the Prime Minister of India.
Where to watch the 15 August celebration live online
Click here to watch the 70th Independence Day celebrations live online from Red Fort in Delhi, India. The event will include President Pranab Mukherjee's speech (on the eve of 15 August) followed by Prime Minister Narendra Modi unfurling the tricolour and addressing the nation.
The live streaming of the event will start from6.30am IST (15 August 2am BST) and will be presented on Youtube and Doordarshan, India's national broadcaster.
What to expect during the ceremony
Apart from the flag hoisting and the speech by the President of the country, the Independence Day celebration is a colourful one with processions, parades, dance-musicals, fireworks, and other shows.
Against the backdrop of patriotic songs, the event begins, and after the flag is hoisted an honorary 21 gun shots are fired. Once Prime Minister delivers his speech, the Independence Day Fair begins that includes a march past by the Indian Army, cultural procession by students, etc.
Kite Flying is another old tradition that marks the celebrations of Independence Day. The capital city of Delhi (and other places) becomes a playful battleground of enthusiasts, who take to the streets, parks, and rooftops to participate in the friendly competitions and decorate the sky with vibrant colours