Thailand Floods: Hard Drive Prices Increasing Five Per Cent Every Day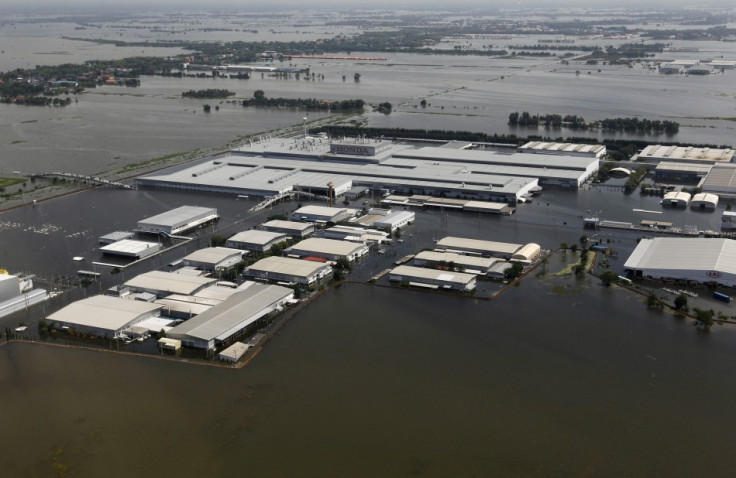 Prices of computer hard drives are increasing five per cent every day since extensive flooding in Thailand shut many factories, tightening stock levels globally.
The flooding, which has killed more than 500 people, forced many factories to close, including those of Western Digital and Seagate, the two biggest hard drive manufacturers, and as a result prices have shot up a reported 151 per cent.
Price comparison site Idealo.co.uk has revealed to tech blog The Register: "The average price on 1 October lay at a slightly below average £43.29. By November 14, however, the average lowest price had increased to £109.78.
"The greatest price velocity occurred between October 18 and November 14, when prices increased at an average rate of 5.4 per cent per day."
Using the ten best-selling hard drives in Britain, France and Germany as a benchmark, Idealo claims that from the start of October to mid-November the lowest average price increased by 151 per cent.
Hard drive shortages are expected to continue well into next year as the industry struggles to get back onto its feet and meet demand ahead of the busy pre-Christmas sales rush.
Although the flooding has caused supply shortages, some dealers are being accused of taking advantage of the situation and profiteering from the Thai disaster.
The Register cites an unnamed source as saying: "Consumers are being fleeced by the 'shortage'. This is why consumers do not believe the prices will keep increasing when they can't trust the reasons that this is happening now."
The tech site adds: "The simple laws of economics - supply and demand - dictates that prices will rise in terms of scarcity but clearly some resellers need to convince customers that movements are legit. Others will profiteer and sadly tarnish the channel."
© Copyright IBTimes 2023. All rights reserved.