Thailand's Prime Minister Gen Prayut Chan-o-cha said on Thursday (28 September) that the country's former premier Yingluck Shinawatra is in Dubai. Prayut said the foreign ministry had informed him about her whereabouts.
The leader's disclosure came a day after Yingluck was given five years of jail term after the Supreme Court found her guilty of negligence over a rice subsidy scheme. The court passed its verdict on Wednesday after she failed to appear at the court for the ruling on 25 August.
The former leader had earlier said that she was suffering from an ear problem, but it was found later that she had fled the country to escape the sentencing.
According to reports, Yingluck first fled to Cambodia, and then to Singapore, before reaching Dubai where her brother and fugitive former premier Thaksin Shinawatra lives.
Thaksin was the prime minister of the country until 2006, when a military coup overthrew the regime. He has been accused of tax evasion, corruption and muzzling of the press.
Prayut said that the Foreign Ministry has started the process of revoking Yingluck's passport and an arrest warrant would soon be issued against her.
"I told you that the law is the law. Everyone is under the same law. When a verdict is issued all have to abide by it," the prime minister said.
He added that although her extradition depends on the country where she is residing, he does not "see any difficulty. Let the police do their jobs".
Yingluck became Thailand's first female prime minister in 2011, but was ousted in 2014 in a military coup. One year later, she was impeached by the military-appointed legislature over the controversial rice scheme, which saw the government paying farmers nearly twice the market rate for their crop.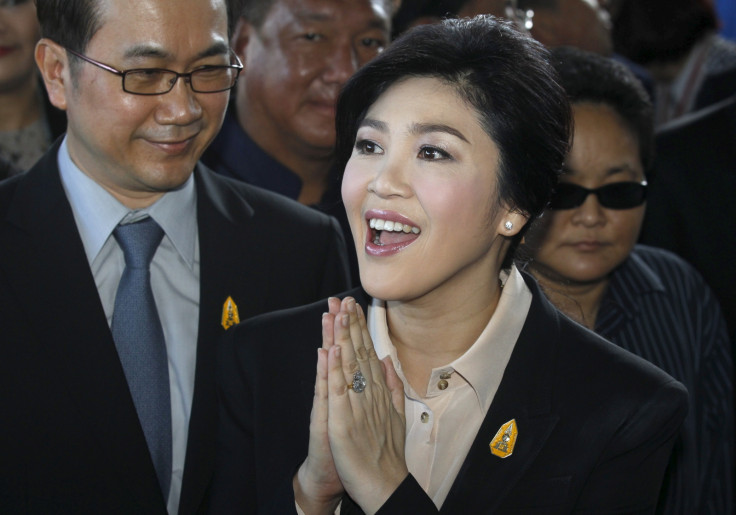 The scheme aimed to boost farmers' incomes and alleviate rural poverty. However, it eventually racked up losses of at least $4.46bn (£3.33bn), with Thailand also temporarily losing its leading role as the world's largest rice exporter.