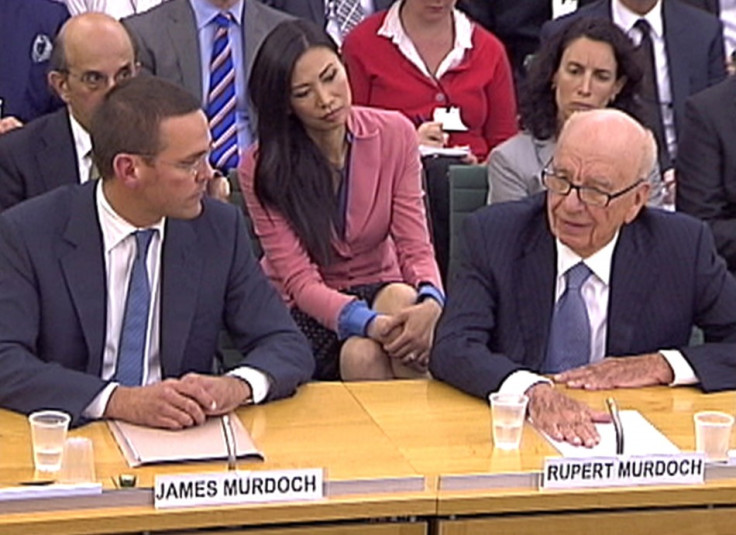 The law firm that Rupert Murdoch claims failed to raise awareness over evidence of police bribes at News International will now be given the chance to give their version of events to police and MP's, after previously being prevented from doing so by client-lawyer confidentiality.
According to James Murdoch, Harbottle & Lewis was hired in 2007 to examine a file of News International internal e-mails. This led to the arrest of two men - a private investigator and the then NOTW royal reporter but no other illegal activity was found.
Mr Murdoch said: "We and the company rested on that opinion for a period of time."
Four years later, a new internal review found additional evidence of wrongdoing, which was disclosed by News International to the police, added Murdoch.
Harbottle & Lewis was reportedly furious at the allegations of malpractice made by Mr Murdoch but they were unable to explain why they did not hand over files to the police due to client-lawyer confidentiality.
The law firm contended that News International's refusal to release it from professional duties of confidentiality effectively prevented it from responding to "any inaccurate statements or contentions".
However, a statement by News Corporations Management and Standards Committee yesterday said: "News International has today authorised the law firm Harbottle & Lewis to answer questions from the Metropolitan Police Service and parliamentary select committees in respect of what they were asked to do."
News International also announced that payments of legal fees to private investigator Glenn Mulcaire have been stopped. The company are believed to have paid Mulcaire's fees since he was first arrested in 2006.
News International may also be in breach of company law after admitting to making payments to Max Clifford and Gordon Taylor over cases of phone hacking.
Labour MP Tom Watson wrote to Richard Alderman, Director of the Serious Fraud Office, alleging that further investigation into phone hacking had been suppressed by out of court settlements.
He wrote: "The payment of large sums in order to prevent details of criminal activity by employees becoming public is a gross misuse of shareholders' money."