Arsenal star Theo Walcott has admitted that he wants to reinvent his career as a winger rather than playing as a striker. Earlier, the 27-year-old had urged Arsene Wenger to field him as a central striker instead of featuring on the wings.
The England international has struggled to break into the squad as a striker as the Gunners boss has preferred his compatriot and French international Olivier Giroud. Even Danny Welbeck started ahead of Walcott when the former Manchester United man was fit.
When Walcott was given the opportunity to lead his side's attack, he failed to impress and that has seen Wenger dip into the market in search of a quality striker. The former Southampton winger made a u-turn and revealed that he urged Wenger to deploy him on his preferred position on the right wing.
"I have been here 10 years. There is always competition for places. It doesn't matter what club you are at. I always believe that I can get back to where I want to be. I'm sure if I keep working hard then I will get there," Walcott explained, as quoted by the Daily Mail.
"That's a question for the manager. I have told the manager that I want to be known for playing on the right again. I can play up front. I want to know where I want to play. The manager has said I can play up front. It depends on what game it is.
"I know I can do a job up front, as well as on the right. I want to make my position on the right – that's where I know where I am now," he added.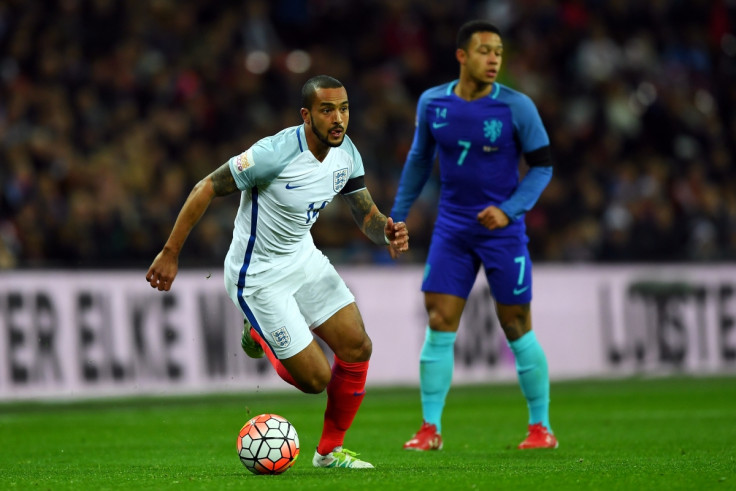 Arsenal last won the league title in 2004, but have two FA Cup wins in recent times and Walcott has suggested that it is "silly" to dwell on the north London club's title drought.
"Everyone in the dressing room is different. But we cannot dwell on the past. We can't be dwelling on this silly trophy (title) drought," the England attacker said.
"We have to forget about that. We won the FA Cup twice a couple of years ago. We have to forget about that as well. It is a massive year for the club itself."
"We know what we need to do. Tottenham had their best season last year and we finished second. Let's be honest, we didn't perform, especially on the run-in, but we managed to finish second. So we have got it in us. We have got to make sure we are at it every game now."