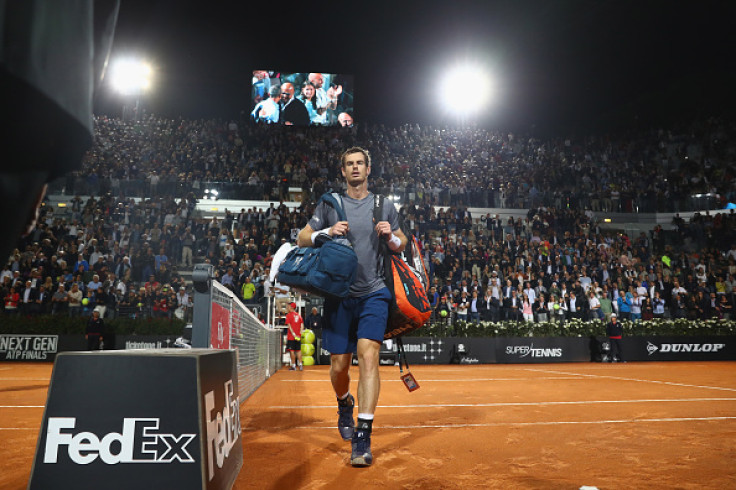 World number one Andy Murray is at a loss for words regarding his current form heading into the French Open that begins on 28 May.
Since ending last year as the top-ranked player with 24 consecutive wins, the Briton's record in 2017 is a poor 16-7. With five months already gone in the 2017 calendar year, he has just the Dubai Open title to his name.
With defeats in Indian Wells, Monte-Carlo, Barcelona and Madrid, Murray has also suffered the worst start to a year as a world number one since Pete Sampras in 1999 with a win percentage of just 70.8.
With a clay record of 4-4 this year as well, Murray, who was previously confident of performing in the French Open despite losing to Fabio Fognini in the Italian Open, recently struggled to explain his form heading into the Grand Slam.
"There is no reason for it from my end," Murray said, as quoted by Reuters.
"I'm just not playing good tennis and I need to try and work out how to turn that around. Last couple of weeks have been a struggle and a long way from where I'd like to be."
The 30-year-old has only accrued 1,210 points in 2017 compared to Rafael Nadal's 4,915. With a lot of points to defend in the next few months and Wimbledon also approaching, Murray is in dire need of a turnaround.
There are many who believe he can pull it off in Paris including Novak Djokovic, Nadal and his former coach, Mark Petchy.