Theresa May will promise to fight the "hidden injustice" of mental health in the UK's workplaces and schools as she delivers the Charity Commission's annual lecture in central London on Monday (9 January).
The prime minister is also expected to announce that she wants to use the power of government as a "force for good" to transform the way mental health problems are dealt with across society.
"For too long mental illness has been something of a hidden injustice in our country, shrouded in a completely unacceptable stigma and dangerously disregarded as a secondary issue to physical health," May will say.
"Yet left unaddressed, it destroys lives, it separates people from each other and deepens the divisions within our society.
"Changing this goes right to the heart of our humanity; to the heart of the kind of country we are, the values we share, the attitudes we hold and our determination to come together and support each other."
The Conservative premier has appointed long-time mental health awareness campaigner Lord Dennie Stevenson and the Mind charity Chief Executive Paul Farmer to lead a review on how best to ensure employees with mental health problems are enabled to thrive in the workplace.
The investigation will look into practical help for businesses and will review recommendations around discrimination in the workplace on mental health grounds.
Government figures show one in four people has a common mental disorder at any one time and the economic and social cost of mental illness is £105bn ($184bn).
HR organisation the CIPD warned in November that more employees were either not very, or not at all, confident (47%), rather than confident (43%), about disclosing unmanageable stress or mental health problems to their employer or manager.
"The proof will be in the difference it makes to the day-to-day experience of the one-in-four who will experience a mental health problem this year," said Farmer.
"Mental health is everyone's business and we need to see sustained leadership to make sure services and support improve for all of us with mental health problems. Having been neglected for decades, we need to see it made a priority for decades to come to make sure everyone with mental health problems can live the life they want to lead."
May's plan will also include new support for schools, including mental health first aid training to be offered to every secondary school in England and Wales. News trials will also be launched in a bid to strengthen the links between schools and local NHS mental health staff.
'Hidden scandal'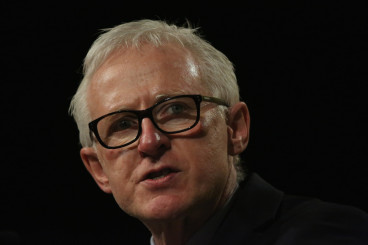 Number 10 warned mental illness disproportionately affects young people and those on lower and middle incomes with more than half of mental health problems starting by the age of 14 and 75% by 18.
The speech comes after the Liberal Democrats warned of a "hidden scandal" of England's mental health provision.
An analysis by NHS England, at the request of the party, found that more than 17,500 bed days were lost to delayed discharge in NHS mental health trusts in October, a rise of 56% on November 2015.
"Mental health services in the NHS remain scandalously under-funded, but it is made worse by the squeeze on local authority budgets," said Liberal Democrat MP Norman Lamb, a former care and support minister.
"A radical upgrade in mental health care in the community and the home is essential if we are to achieve genuine equality for people with mental ill health, and put a stop to this dreadful rise in mental health patients being stuck in hospital."