UK Prime Minister Theresa May to focus on mental healthcare provision
Theresa May referred to a lack of mental healthcare provision in her first speech as PM.
Prime Minister Theresa May is expected to announce measures to improve provision of mental healthcare in the UK. The announcement comes six months after he first speech as prime minister in which she referred to the lack of support for people with mental health problems.
May is hoping to shift the political focus away from the UK's upcoming negotiations to leave the European Union, which has dominated the political landscape since she took on the job at Number 10, Sky News reported on Saturday. As critics hit out at the PM's lack of clarity on Brexit this week, May was set to address the "burning injustices" she referred to in her maiden speech.
According to Sky News, May was exposed to the impacts of mental health problems during her time as Home Secretary and is personally committed to implementing improvements in services.
It is reported that more help will be announced for children who are increasingly affected by mental health problems in the digital age. Additionally, May is expected to outline help employers could offer staff with mental health problems.
The announcement comes as the British government was urged to more to help those suffering from mental health problems. In November a number of former Health Secretaries spanning 20 years wrote a letter to The Times, launching an attack on the government's inaction to increase support.
The letter, signatories of which included Norman Lamb, Ken Clarke and Andy Burnham, called for better funding for services and asked the Chancellor to "make good the promise to achieve genuine equality" between services for mental and physical poor-health.
It is an issue which successive governments have been criticised for failing to act on, with a number of politicians including former Deputy Prime Minister Nick Clegg, having pledged to do more over the years. Though in reality little progress has been made, with suicide still overwhelmingly the biggest killer of young men and one in four people in the UK experiencing mental health problems each year, according to charity Mind.
However, May's announcement came on the same day that the British Red Cross announced it had been called in to assist 100 NHS hospitals in England with frontline care, and to transport patients.
Speaking to Sky News, the president of Labour's campaign for mental health, Luciana Berger, said that the announcement now had to amount to more than rhetoric. She said: "We've been waiting four years for the government to come forward with some proper action to tackle the inequality we see across our country when it comes to mental health services.
"We are still waiting" She added, "And in fact, we have gone backwards not forwards."
The PM's speech on social reform is expected on Monday.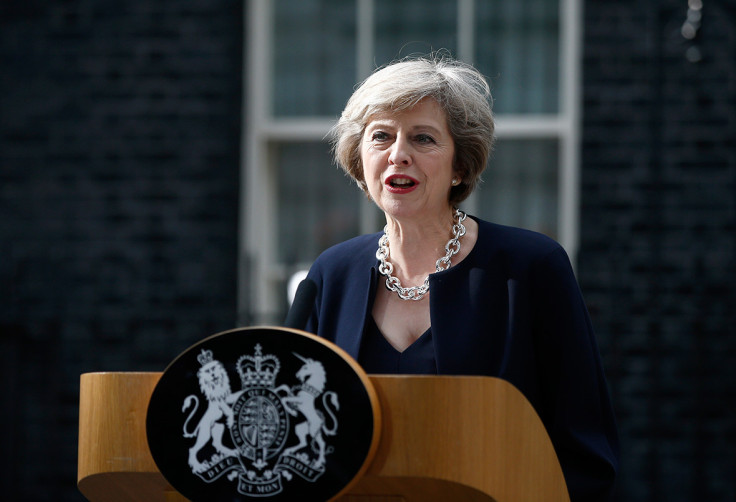 © Copyright IBTimes 2023. All rights reserved.