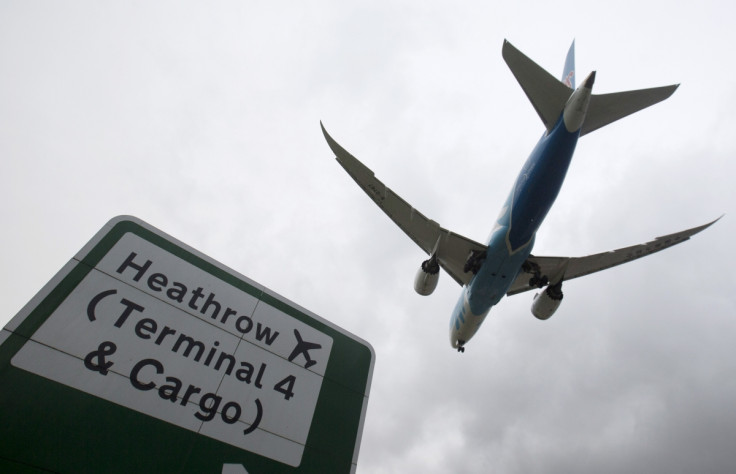 UK Prime Minister Theresa May is likely to win parliamentary backing for the Heathrow Airport expansion plan if she decides to put it to a vote in October. Patrick McLoughlin, the Tory party chairman is said to have carried out the vote assessment.
Calculations done by ministers showed that the plan for building a third runway would win a vote with a "slam dunk". This would be despite continuing opposition from various quarters.
A win for this plan would solve the question on how to increase the UK's aviation capacity although it faces a lot of opposition. One of the critics of this plan is Willie Walsh, CEO at International Airlines Group (IAG), the parent company of British Airways (BA). He has shown concerns over the high cost of this expansion plan.
In June, Walsh accused Heathrow of "ripping off" passengers amid new runway plans, which he said could cost about £17.6bn ($22.92bn). He had then also said that such a move would result in passengers paying £80 towards landing charges per return trip, which is double the present charge of £40.
IAG had even warned that it would move BA's operations out of the UK to other markets such as Dublin or Madrid, if the plan is approved by the government. However, Heathrow CEO John Holland-Kaye dismissed the IAG threat.
Lord Deighton, Heathrow's chairman, in reacting to concerns over the high costs, announced in September that it could cut up to £3bn or about a fifth of its budget for this runway. It is learnt that Heathrow has now decided to scrap few parts of the plan such as a tunnel under the M25 motorway and replace it with cheaper alternatives.
Some people like Mayor Sadiq Khan had also opposed the plan because of its impact on noise and air quality. In response to this, Heathrow had in May pledged to curb night flights and reduce noise levels. It also said it would support the introduction of an independent noise authority, aimed at reducing the impact of a third runway on both the environment and on the local community.
However, now the government is said not to make any final decision on the same until an aviation subcommittee, chaired by Theresa May meets on either October 11 or 18. Unnamed sources cited by the Financial Times believe a week after this meet, May will put the decision to a vote. This is then expected to be followed by a cabinet meeting and eventually an announcement to the House of Commons.