Theresa May's election mea culpa and economic data send pound higher
Sterling jumps against the euro and dollar on stronger intraday sentiment yet Brexit doubts lurk.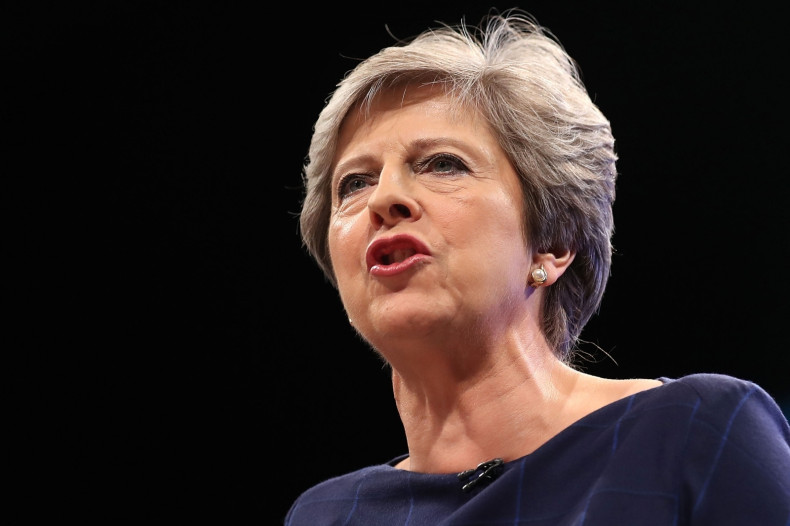 UK service sector recovery and Prime Minister Theresa May's attempt to portray a united front with her cabinet sent the pound higher against major crosses on Wednesday (4 October).
At 1:32pm BST, pound was up 0.36% against the dollar and 0.11% against the euro, changing hands at $1.3276 and €1.126 respectively.
Earlier in the session, the UK Markit/CIPS purchasing managers' index (PMI) for the service sector rose to 53.6, up from 53.2 in August, recovering from an 11-month low. A reading of above 50 points to growth in the sector.
Later in the trading session, UK Prime Minister Theresa May did a mea culpa and took the blame for the poor showing by her Conservative Party in the June general election in an attempt to unite the party.
May also defended free markets in her speech to the conference. "A free market economy has inspired 70 years of prosperity. Don't try and tell me that free markets are not fit for purpose," she said.
The developments in concert with the recent hawkish tone by the Bank of England improved intraday sentiment. Chris Williamson, chief business economist at IHS Markit, said: "Services price pressures will pour further fuel on expectations" that the Bank might raise interest rates soon.
However, credit rating agency S&P Global Ratings opined a rate rise may not happen at all. "We believe the Bank's recent statements are primarily aimed at propping up sterling to reduce imported inflation pressures.
"This strategy may include an actual 25 basis point hike in November, thus bringing the policy rate back to where it was before the Brexit referendum. Additional moves in 2018 do not appear warranted on the back of a slowing economy."
Lukman Otunuga, Research Analyst at FXTM, said the pound had received a situational lifeline for the trading session. "Sentiment towards the pound remains fragile despite today's appreciation; with prices destined to dip lower as Brexit-fuelled uncertainties continue, this could repel investor attraction towards the currency.
"The lack of progress in the Brexit talks has left market players anxious. This anxiety can be reflected in the Sterling's overall price action, with the GBP/USD still trading below $1.330. Taking a look at the currency from a technical perspective, prices are still depressed on the daily charts. Previous support around $1.3300 could transform into a dynamic resistance that results in a further decline towards $1.3150."