Serial prankster Simon Brodkin has been arrested on suspicion of breach of peace after handing UK Prime Minister Theresa May a P45 during her speech the Conservative Party Conference.
Brodkin, who is also known for his comedian character Lee Nelson, was seen handing the prime minister a letter explaining why her employment has been terminated as part of his latest stunt.
While Interrupting what was supposed to be a momentous speech for the PM, Brodkin spoke to May to say that Foreign secretary "Boris [Johnson] had told me to give you this".
The reasons for May's 'termination', as per the fake P45, were that she was "neither strong or stable" and that "we're a bit worried about Jezza", a reference to the Labour leader Jeremy Corbyn.
Brodkin was then escorted out of the Manchester Central venue, reportedly calling after the foreign secretary to "back me up".
After questions were asked about security at the conference, police later confirmed that Brodkin had "legitimate accreditation" for the speech. Brodkin was later released following his arrest.
Chief Superintendent John O'Hare said: "Earlier today a man was detained by conference security during the Prime Minister's speech. Officers attended and the man was arrested to prevent a breach of the peace and was released a short time later.
"The man had legitimate accreditation which granted him access to the conference site. In light of this we will be reviewing the accreditation process with the Conservative Party.
"Even with accreditation, everyone at the conference goes through airport-style searches before being allowed entry to the site."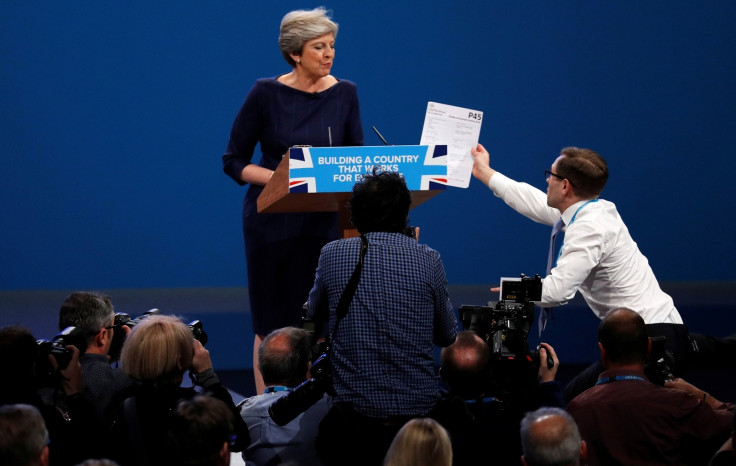 The incident was just one of a number of calamitous and unfortunate events to have plagued May while she delivered what was built as a comeback speech following a turbulent few months following the June general election.
She started by apologising for the election results which saw the Tories fail to win a majority despite dominating the polls just a few weeks beforehand. She described how her campaign "fell short" of what was needed, saying it was "too scripted and too presidential. I hold my hands up for that and take responsibility for that. I am sorry."
After that, she appeared to struggle with a coughing fit before losing her voice while still trying to power through her speech. The prime minister was eventually handed a lozenge by Chancellor Philip Hammond.
If that wasn't enough, the letters of the slogan "Building a country that works for everyone" slowly began to fall off the wall behind her. First the F fell, followed by the second e in everyone, before several others also tumbled.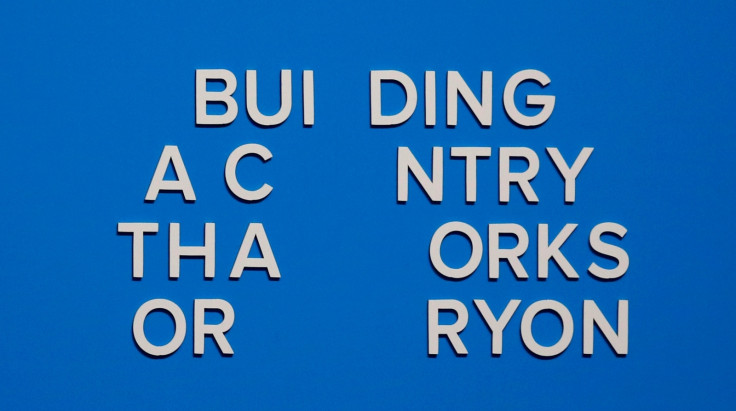 In the past, Brodkin interrupted Donald Trump's ceremony to reopen his luxury golf course by handing out the golf balls with Nazi insignia emblazoned on them. The 2016 incident occurred before Trump was elected president of he US.
He previously gained worldwide exposure after throwing wads of fake bank notes over former Fifa president Sepp Blatter's press conference during the height of the organisation's bribery and corruption scandal.