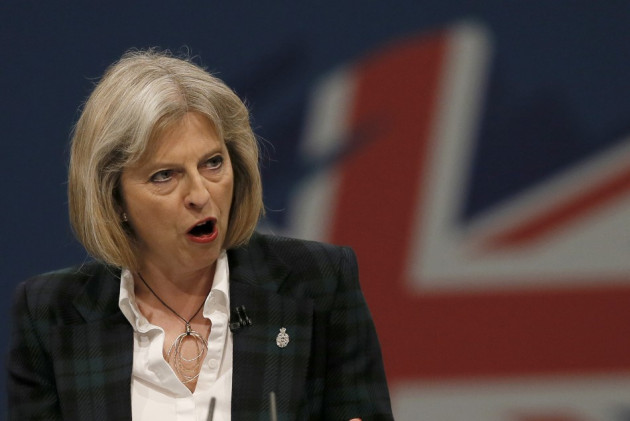 Britain's national security is threatened by the vote on Scottish independence, according to a government report.
The report was presented by Home Secretary Theresa May in Edinburgh and was the most recent effort by the government to mobilise public opinion against independence.
"The risk would be of security levels diminishing to the detriment of both Scotland and the continuing UK," she said.
The paper said that Scotland would only have a small slice of Britain's defence budget and would take a long time to build up its own defence infrastructure, diminishing UK security generally.
Similarly, without proper planning and investment, Scottish people would be more vulnerable to threats ranging from terrorism to cyber-attacks, added the report.
Nuclear Weapons Bases
The Scottish National Party (SNP) has promised to rid Scotland of nuclear weapons within two years, if it wins the independence referendum in September 2014.

Nuclear weapons bases in Scotland have been a lightning rod in debates about the country's independence and sovereignty.
The SNP has claimed it wants to remove nuclear weapons from Scottish soil so that Scottish troops will not take part in and be implicated by what they consider to be illegal wars.
Yet the British government's report attacked the SNP's arguments on security if independence was achieved.
Scotland would not be able to rely on Britain's intelligence services and said the SNP's plan to spend £2.5bn (€2.9bn, $4.0bn) on Scotland's defence budget a year to replicate the UK's national budget was not workable.
Britain currently spends £33bn a year on defence. The SNP's defence budget plans would mean that Scotland's budget was 14 times smaller than the UK's.
Rhetoric from politicians in Edinburgh and London has become increasingly emotional as momentum towards the referendum that could change the Britain builds up.
Christine Grahame, an SNP lawmaker, ridiculed the government's report about Scottish security as fear-mongering.
"This is 'Project Fear' at its worst - trying to politicise issues of security and anti-terrorism in this way is the height of irresponsibility," she said.