Thibaut Courtois has said he is open to signing a new contract with Chelsea despite the fact that he is not able to visit his children regularly.
The Belgian shot-stopper has 18 months left on his contract at Stamford Bridge and has been linked with a return back to Spain, where his ex-partner lives with their two children.
The former Atletico Madrid player has been linked with a move to Real Madrid, who are reported to be in the market for a new goalkeeper.
The previous round of talks over extending Courtois's contract at Chelsea failed in May, but the 25-year-old said he could see himself signing a new deal before the end of the season.
"If I sign a new contract, I will want to say to Chelsea: 'Look, I am happy here. I like playing for the club, I like London. My private situation is always gnawing a little bit, but for the rest, I'm feeling very good at Chelsea'," Courtois was quoted as saying by Goal.
"I don't see any reason why I won't sign a new deal. I just want to consider all options. Everything has to be right.
"It's not the right moment to make hasty decisions. Not for Chelsea, not for me. Within a couple of months, we will sit around the table again and talk openly. There's no pressure.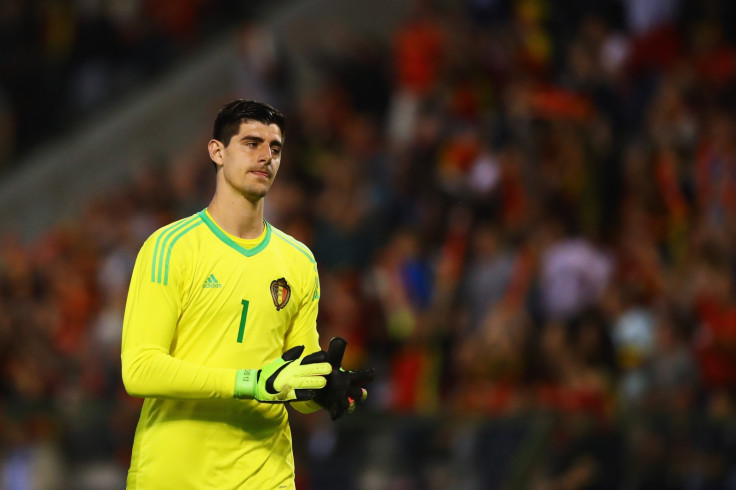 "The club knows that too. Basically, I want an agreement before the end of the season."
Last month, Chelsea boss Antonio Conte urged the club to hand a new contract to Courtois, describing the Belgian as "maybe the best goalkeeper in the world".
The Blues suffered a serious setback in their quest for the Premier League title after they fell to a shock 1-0 defeat at West Ham on 9 December.
Chelsea are 11 points behind league leaders Manchester City, who have a game in hand.