It seemed like a harmless video - an obviously smitten couple in front of the camera share their story of how her parents had bought him a car as a gift. But the reception Chris and Madison got was anything but smitten.
One racist user said: "That n****** is goddamn hideous, living proof that dumb thots will f*** anything that moves."
Another commented: "You race mixing wh*re. Your children are going to hate you and themselves".
The Dallas couple had uploaded a video of the surprise gift Madison's parents bought for Chris, and his reaction to it. In shock and joy, he hugs everyone. But that joy was short-lived.
Madison told IBTimes UK: "After posting the very first video, almost immediately we were drowning in hateful comments. I guess I always had this perception that there were always people that would hate but I didn't expect it to be the majority of the comments.
"We have been trying our best to ignore them but at times it gets hard because of how hurtful they can be.
"Many people in my family have been getting hate from this act of kindness, which I guess is what is the most hurtful. They even go as extreme as involving death in the equation."

Chris and Madison have been together for 11 months after meeting through a mutual interest in sports - he'd been on the football team, she the athletic trainer team.
"When we first started dating we would get a couple of weird looks from people as we went out in public but no one would ever say anything to us. It got hard at times to not say anything, but we never let it affect whatever we were doing that day.
"Before posting the video, we weren't really in the public eye so we didn't have to deal with the consequences of being an interracial couple. But even after, we don't plan to let it affect our relationship."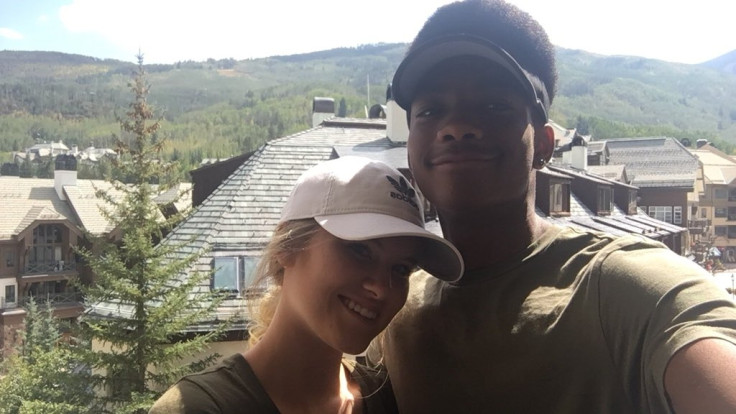 They said they were shocked that YouTube allowed such offensive racist comments to remain attached to their video.
"I think YouTube should have some kind of word-recognising filter that would block certain comments. Allowing these comments to be seen among many people is just fuelling the fire and increasing their commonality.
"Everyone has the right to their own opinion, even if it's the most ignorant opinion, but allowing it to be on someone else's page instead of their own is a problem."
YouTube told IBTimes UK: "We don't tolerate hateful or abusive comments and remove them when flagged. Additionally we provide uploaders with tools to moderate, disable and even hold potentially objectionable comments for review."
The incident has not deterred the couple from continuing their YouTube activity, however.
"Although it may be hard, Chris and I will continue to post videos and keep our YouTube going. I just hope that we will start growing more support rather than hate. I hope that we can bring awareness to how big of a problem this is."
The pair can be reached here.