'This has been Arsenal's worst season in recent memory' says Gunners legend Martin Keown
Keown wants Arsenal players to restore some pride when they face Manchester City on Thursday.
Arsenal's performance so far in the 2017/18 campaign is the worst season in the club's recent history, according to the former Gunners defender Martin Keown.
The north London club suffered a 3-0 defeat at the hands of Manchester City in the Carabao Cup final on 25 February. Arsenal players were heavily criticised for their performance against Pep Guardiola's side at Wembley.
Arsene Wenger's side have already been knocked out of the FA Cup following their 4-2 defeat at the hands of Nottingham Forest. They are currently sitting sixth in the table with 45 points after 27 games, trailing fourth place Tottenham Hotspur by 10 points.
"This has been Arsenal's worst season in recent memory. The side's poor away form suggests a serious lack of character and the last two matches have been embarrassing to watch," Keown told the Daily Mail.
"During the Carabao Cup final, there was no hunger to work as a team off the ball. When Arsenal were in possession, they could barely string two passes together."
Arsenal host City in the Premier League tie at the Emirates on 1 March. A defeat at the hands of the League Cup winners could all but end the Gunners' chances of finishing in the top four this season.
Keown has urged the leaders in the dressing room to "stand up and he counted" in order to help Arsenal bounce back after their last two defeats against Ostersund in the Europa League and City in the Carabao Cup.
"Where is the intensity in this team, the animal instinct to fight for their lives? It is time for the leaders in this dressing room to stand up and be counted," the Arsenal legend explained.
"When Arsenal were winning Premier League titles in 1998, 2002 and 2004, the players were the best I had ever worked with. I had waited my whole career to join such a talented group.
"Before games, I would look round the dressing room and remind each and every player just how good they were. Who is doing this now? Somebody needs to remind these players of their qualities and challenge them, too."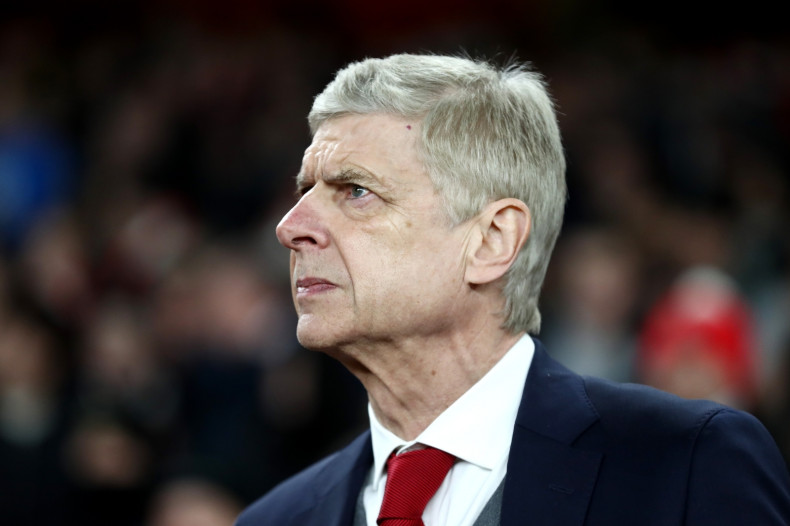 "On Thursday, Arsenal should be seeking to create their own history by beating another great team. The players should stop feeling sorry for themselves and draw a line under poor performances. They need to be snarling, competitive, ruthless in their play."
"Wenger knows this. He is a fighter. He needs to find it within himself to inspire his team and give them the best possible platform upon which to succeed against City. I have the utmost respect for Wenger. It is not my place to question his tactics, but in my view it would be a mistake to set up with a back three as Arsenal did at Wembley.
"City's wide players would pin Arsenal's full backs and force them into a back five. That would give City's full backs licence to pile forwards. Wenger would be better served matching City's 4-3-3 system and giving his players clear instructions about their roles and responsibilities in this formation.
"Without the ball they must be like street fighters, quickly getting back into shape and making the space for De Bruyne and Silva as compact as possible. Then, when Arsenal win back possession, they should have the confidence to express themselves, be competitive and take the game to City.
"No matter how Arsenal play, there is every chance that Pep Guardiola's side will win. There is a reason the title was all but sewn up by Christmas. But this match is not all about the result. It has to be about restoring some pride in Arsenal Football Club."