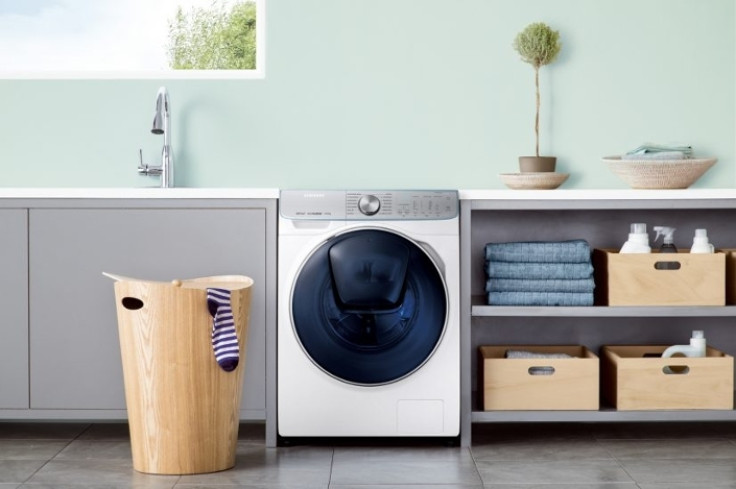 Internationale Funkausstellung Berlin, better known as the IFA technology trade show, kicks off this week and already we have a prime example of when technology seeks to solve problems which barely exist.
Step forward, the Samsung WW8800M, a £1,630 washing machine with its own artificial intelligence-powered laundry assistant, a smartphone app, and an internet connection.
Called Q-rator, Samsung claims the machine's AI is able to suggest the optimum wash settings based on what clothes you fill it with. This isn't an automatic camera-based system; instead, users tell the washing machine the colour, fabric and "degree of soiling" of what they want to wash, and the AI works out the rest.
This, we can safely assume, is not the type of killer AI Elon Musk keeps warning us about.
The assistant also monitors the performance of the machine and key components, warning you via the smartphone app about potential problems.
As with other high-end Samsung washers, the WW8800M features AddWash, a small opening on the door which lets you drop in any garments you forgot to put in at the start. You'll have to be quick though, as Samsung claims the fastest wash cycle takes just 39 minutes.
This, the company says, gives customers "more time to enjoy life", although quite what Samsung thought we were all doing when washing machines took longer isn't clear.
Perhaps we're being mean here, and we certainly don't want to single out the Samsung washer as the only AI offender at this year's IFA. The convention centre halls, as ever, are overflowing with technology you never knew you needed, from toothbrushes with phone apps to the ever-popular but rarely-bought internet-connected fridge.
For those who really can't face another laundry day without the guiding hand of artificial intelligence, the WW8800M will comes to the UK in October and costs £1,629.99.