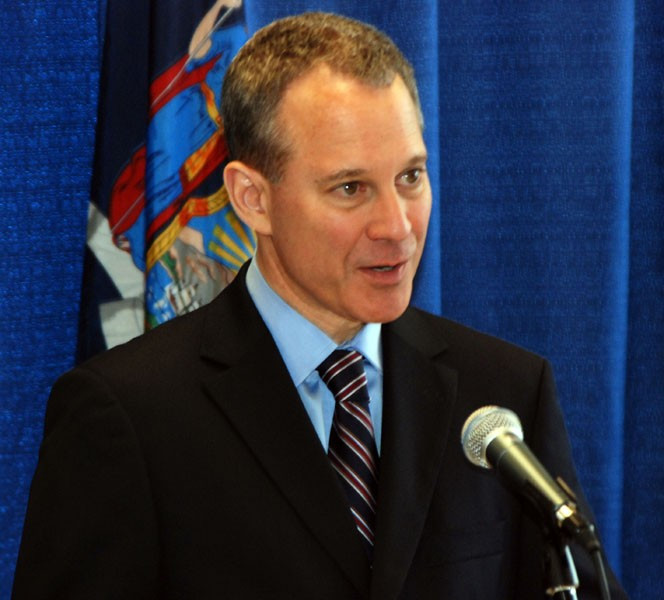 Thomson Reuters has suspended the early release of its key University of Michigan consumer sentiment data after a prominent US regulator demanded a temporary halt while it investigates the business arrangement.
New York Attorney General Eric Schneiderman, whose office is also leading a probe into over a dozen banks related to the suspected rigging of Libor, requested a suspension while he probes the unique early data arrangement between the two groups.
Market participants can pay a subscription to receive the University of Michigan consumer sentiment survey data from Thomson Reuters, a full two seconds before other clients.
The University of Michigan's survey results are among the most closely watched indicators of consumer sentiment in the US.
The data is released twice a month and other customers have to wait five minutes ahead of a wider public release.
However, Thomson Reuters announced that the news and information giant's approach to releasing data first to fee-paying clients is a widely accepted practice.
"Thomson Reuters strongly believes that news and information companies can legally distribute non-governmental data and exclusive news through services provided to fee-paying subscribers," said Lemuel Brewster, a spokesman for Thomson Reuters.
"It is widely understood that news and information companies compete for exclusive news and differentiated content to help their customers make better informed trading and investment decisions."
According to the attorney general's statement, the regulator is looking at whether the early release of the information is a violation of the US' Martin Act.
"Promoting fairness and avoiding distortions in the securities markets is an important focus of this office," said Schneiderman.
"The securities markets should be a level playing field for all investors and the early release of market-moving survey data undermines fair play in the markets."
The Martin Act is New York's powerful securities fraud statute, which has been used in an investigation into sullied research over a decade ago.
"That two second advantage is more than enough time for these traders to take unfair advantage of their early access to this information as they execute enormous volumes of trades in the blink of an eye," said the statement.
"The Attorney General's investigation into the scope and impact of this practice is ongoing."