Chelsea star Eden Hazard has declared his younger brother Thorgan better than him after the latter's superb performance for Borussia Monchengladbach on Wednesday (24 August).
Thorgan Hazard followed his brother from French side Lens to Stamford Bridge in 2012, but failed to make a single appearance during his three years with the Premier League club.
A move to Gladbach has seen him begin to fulfil his potential however, underlining that rise with a fine hat-trick to help his side seal qualification for this season's Champions League in a 6-1 win over Young Boys.
An excited Eden Hazard was watching on, tweeting his excitement as his younger sibling made a huge impression on the European stage.
Thorgan Hazard made his loan stay at Gladbach a permanent one in February 2015 for a reported €8m fee after impressing in Germany.
As part of the move, however, Chelsea included a buy-back option in the young Belgian's contract, adding in their original statement the club would "continue to monitor his progress".
At the time, Hazard Jr admitted it was too early for him to be a first-team starter at Chelsea, insisting Gladbach were "the right club to continue developing at."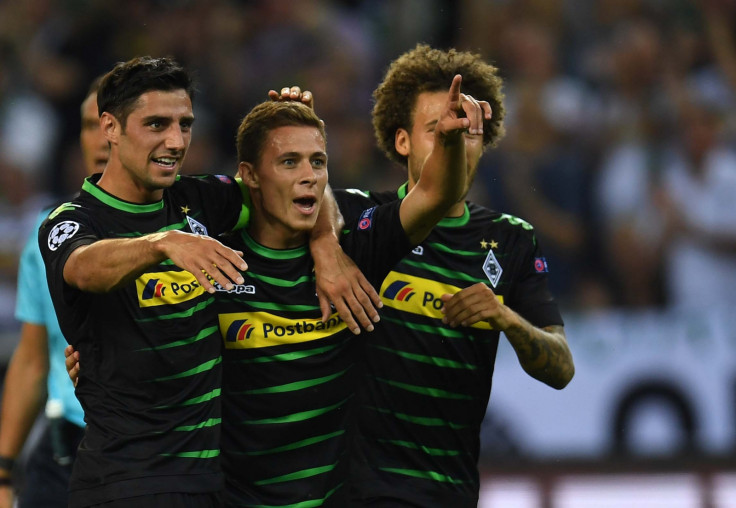 But the attacking midfielder later told Belgian newspaper HLN he stills harbours desires of returning to Stamford Bridge. "It is true that Chelsea has a buy-back option. I'm glad, because I hope to still play for Chelsea. That remains a goal."
Jose Mourinho, Chelsea's manager at the time, was impressed with the younger Hazard during his second spell in charge and admitted his biggest stumbling block into forcing his way into the first-team was his older brother.
Mourinho said: "He's one of the few players I travel to see play live and we like him very much. But there is here one player in front of him who is not bad, a guy called Hazard like him, but Eden.
"The best decision was for him to go to Borussia and also Bundesliga is a good championship for him to play in and we'll see what happens."